360° Video (Quiz)
---
360° videos, also known as surround videos, immersive videos, or spherical videos, are video recordings that use an omnidirectional camera or a series of cameras to capture a view in all directions simultaneously. You can insert 360° video captured by an Insta360 or GoPro camera into your course.
This can make your course spectacular!
Go to your course ➝ your Section ➝ add a new building block ➝ Audio or Video ➝ 360° Video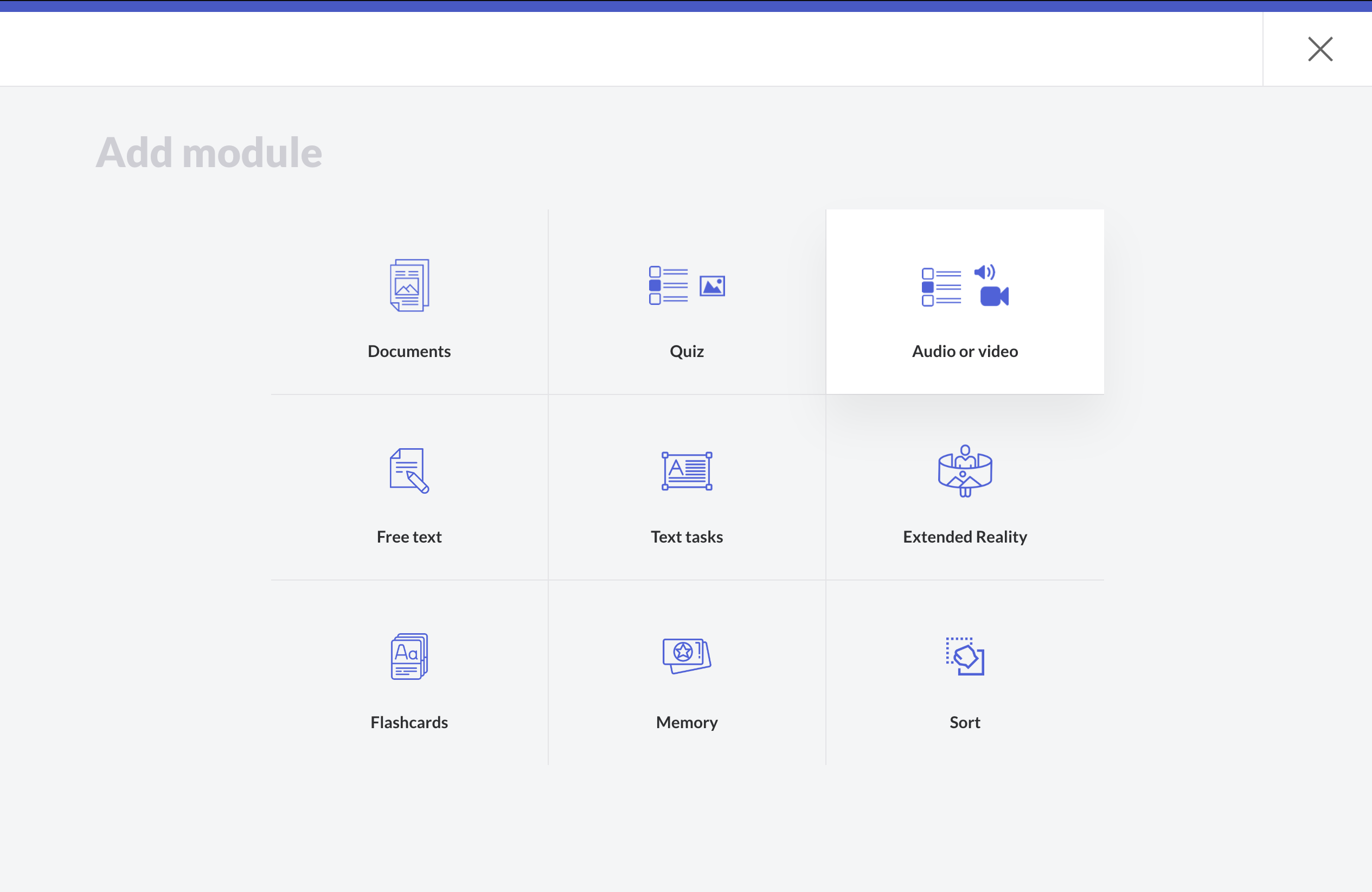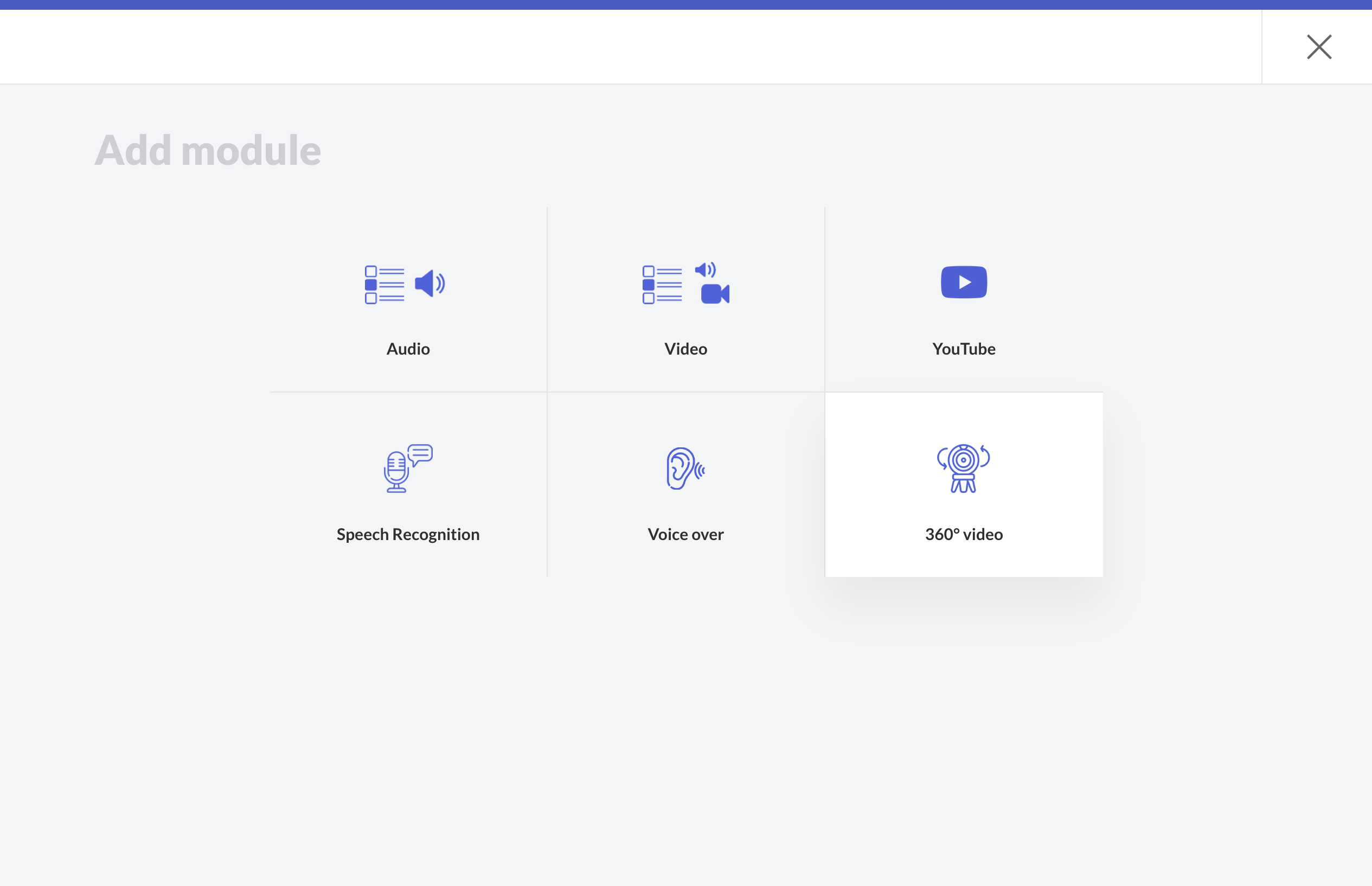 Click on "Click here or drop file to upload" box to upload it from your device. All 360° Videos are supported when they are convertet in the raw material.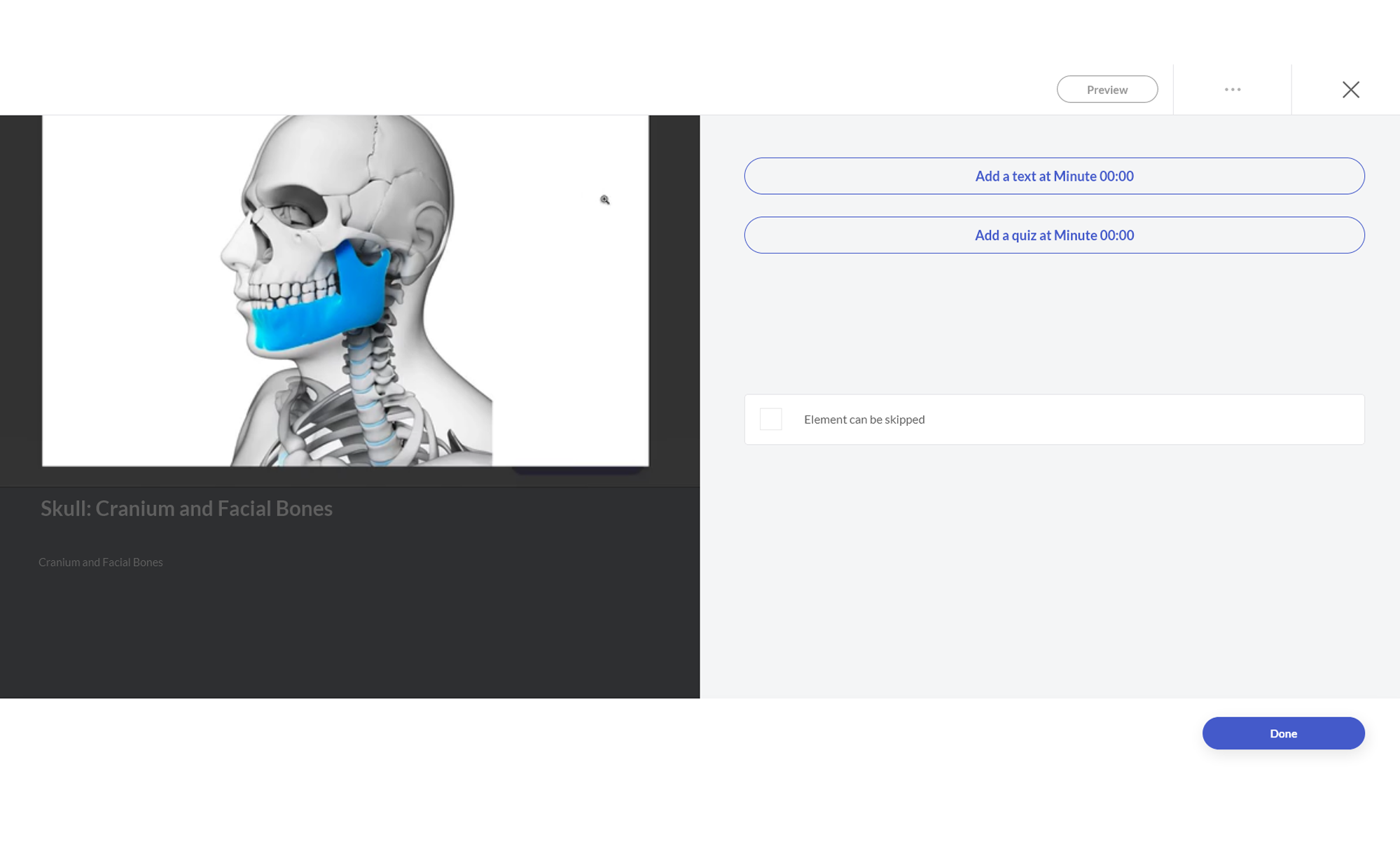 ---
You also can add a text and quiz particular points to the video to describe the scene better.
See how to add a quiz or text to your video