Hotspots
---
Hotspots lets you upload an image and tag it (with a hotspot). Excellent for explaining machine parts, construction elements, landscapes or scenes with very detailed elements.
Go to your course ➝ your Section ➝ add a new building block ➝ Extended Reality ➝ Hotspots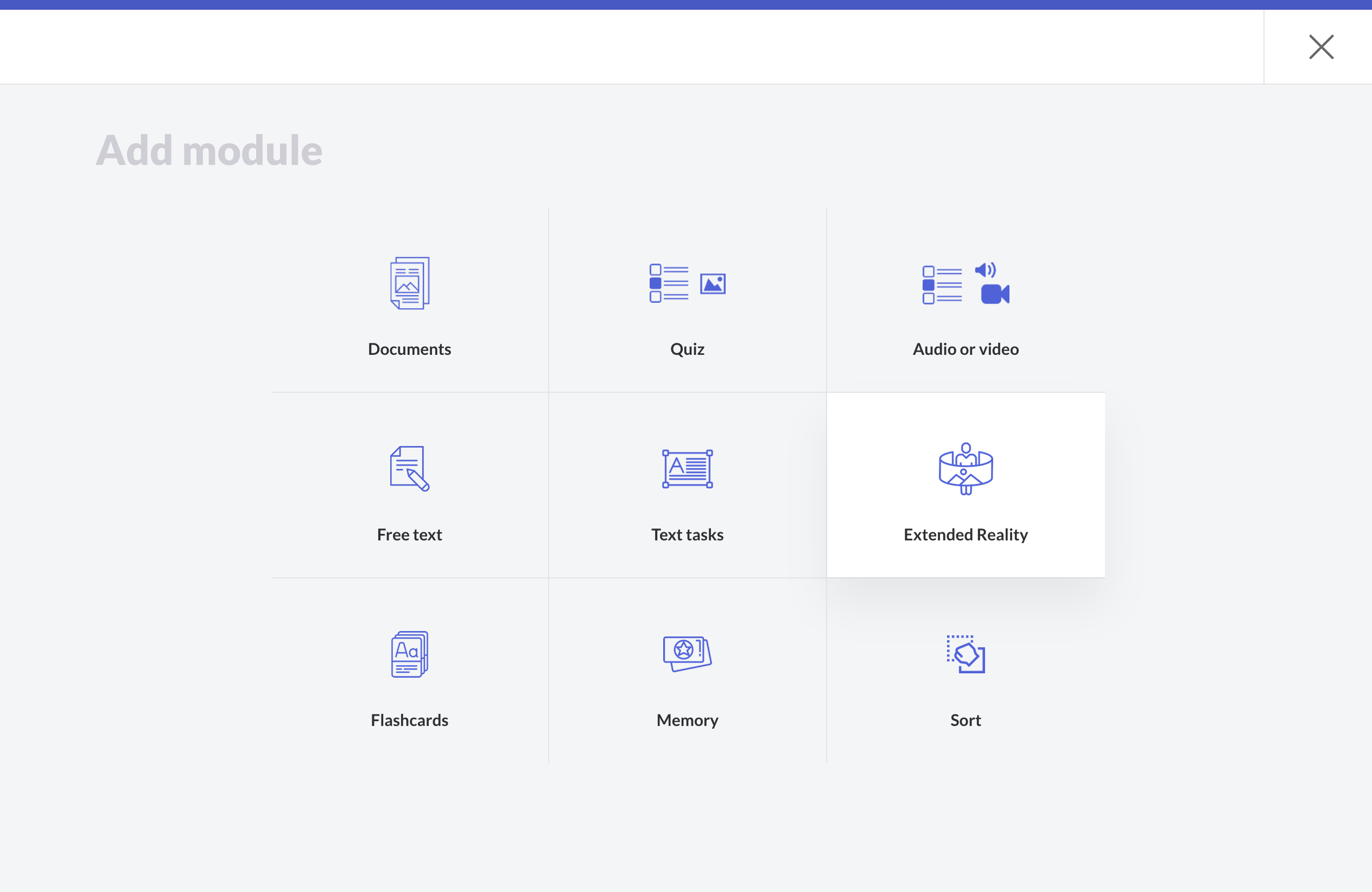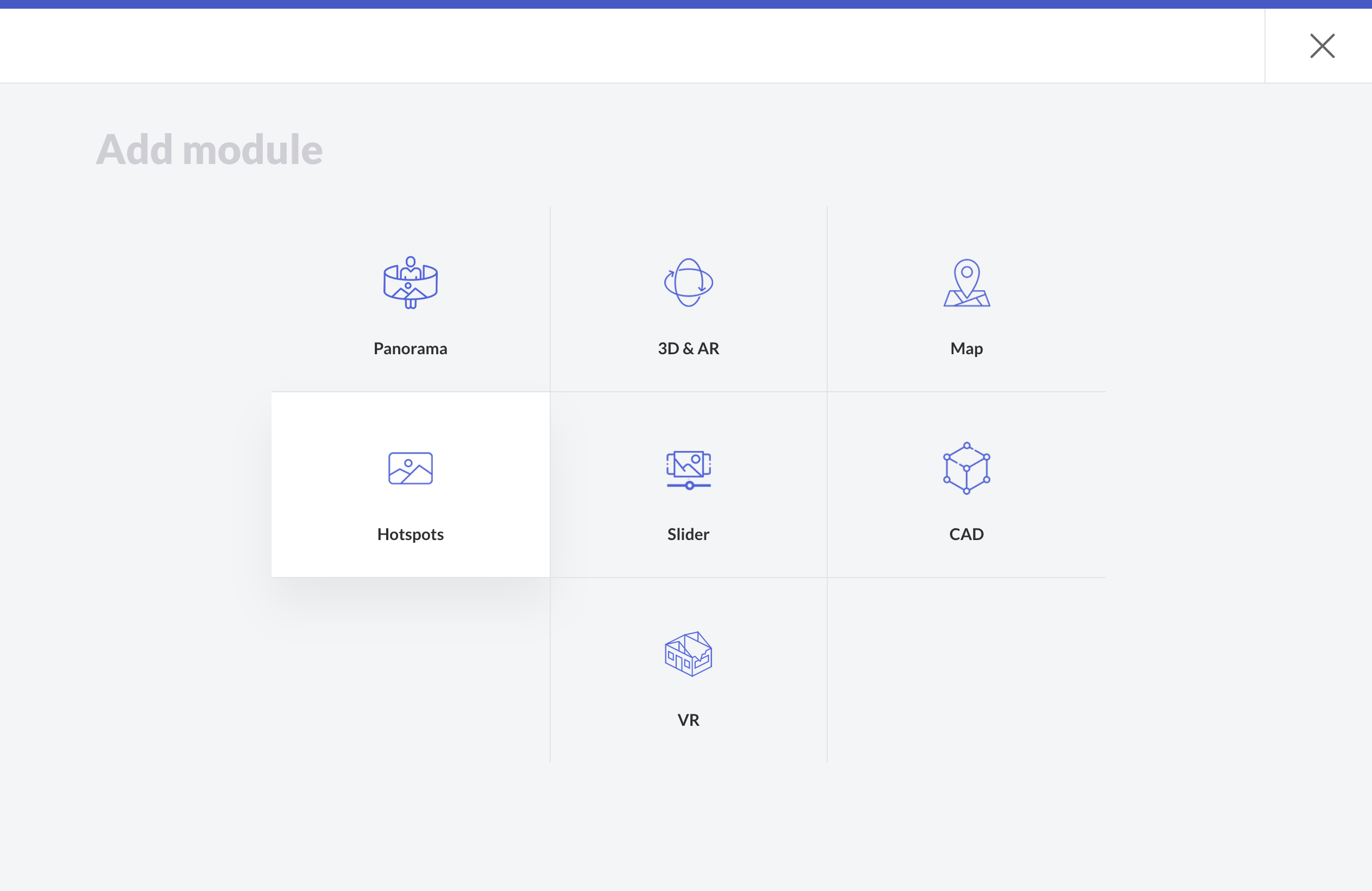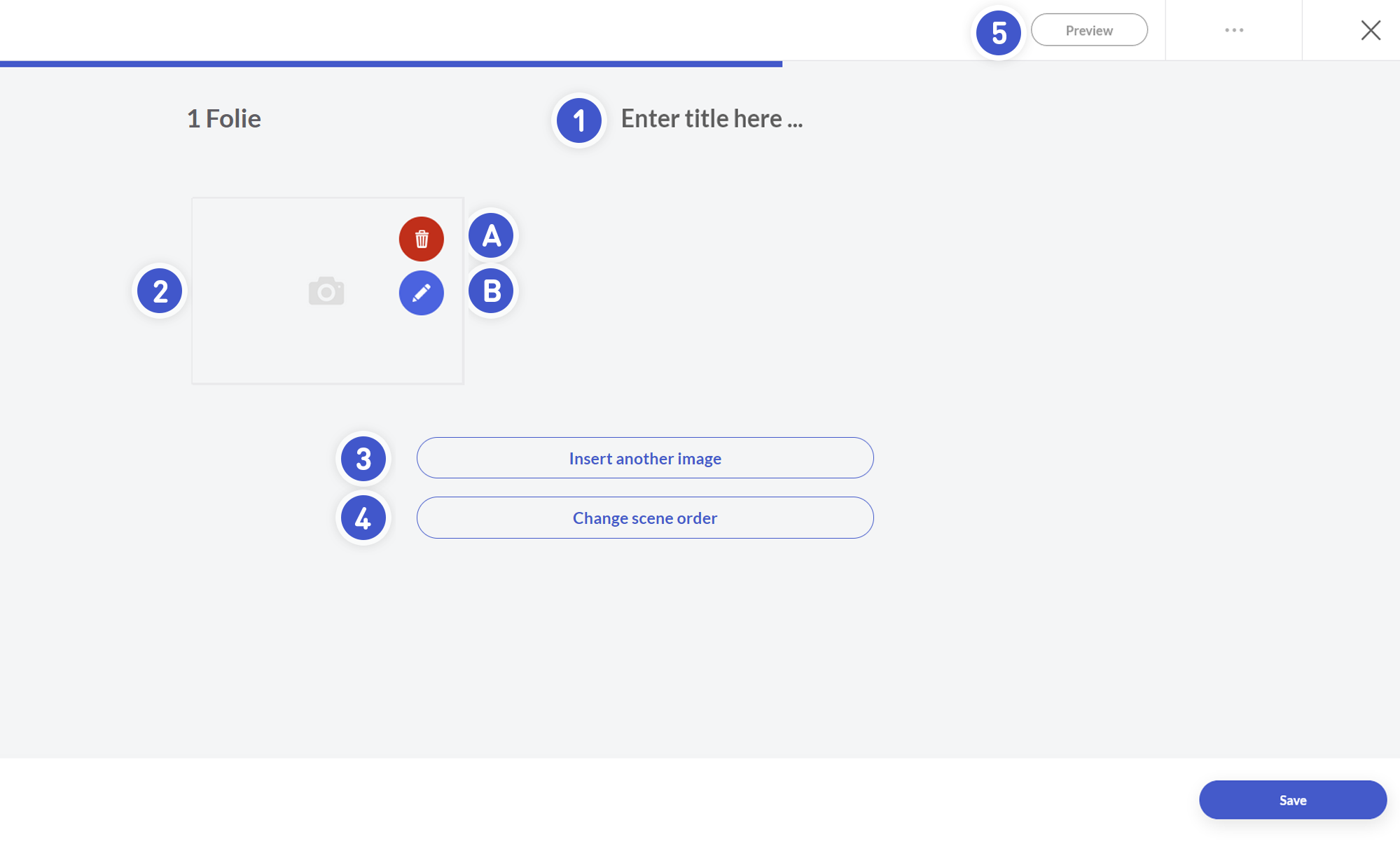 Enter the name for your building block in here.
Hover over the area to reveal:
A. Delete a image / scene.
B. Attach a new image to a scene (by clicking on the pencil icon).
Click here to add a new scene.
Click to change image/scene order.
Open the preview to view the hotspot element from the particpant's view.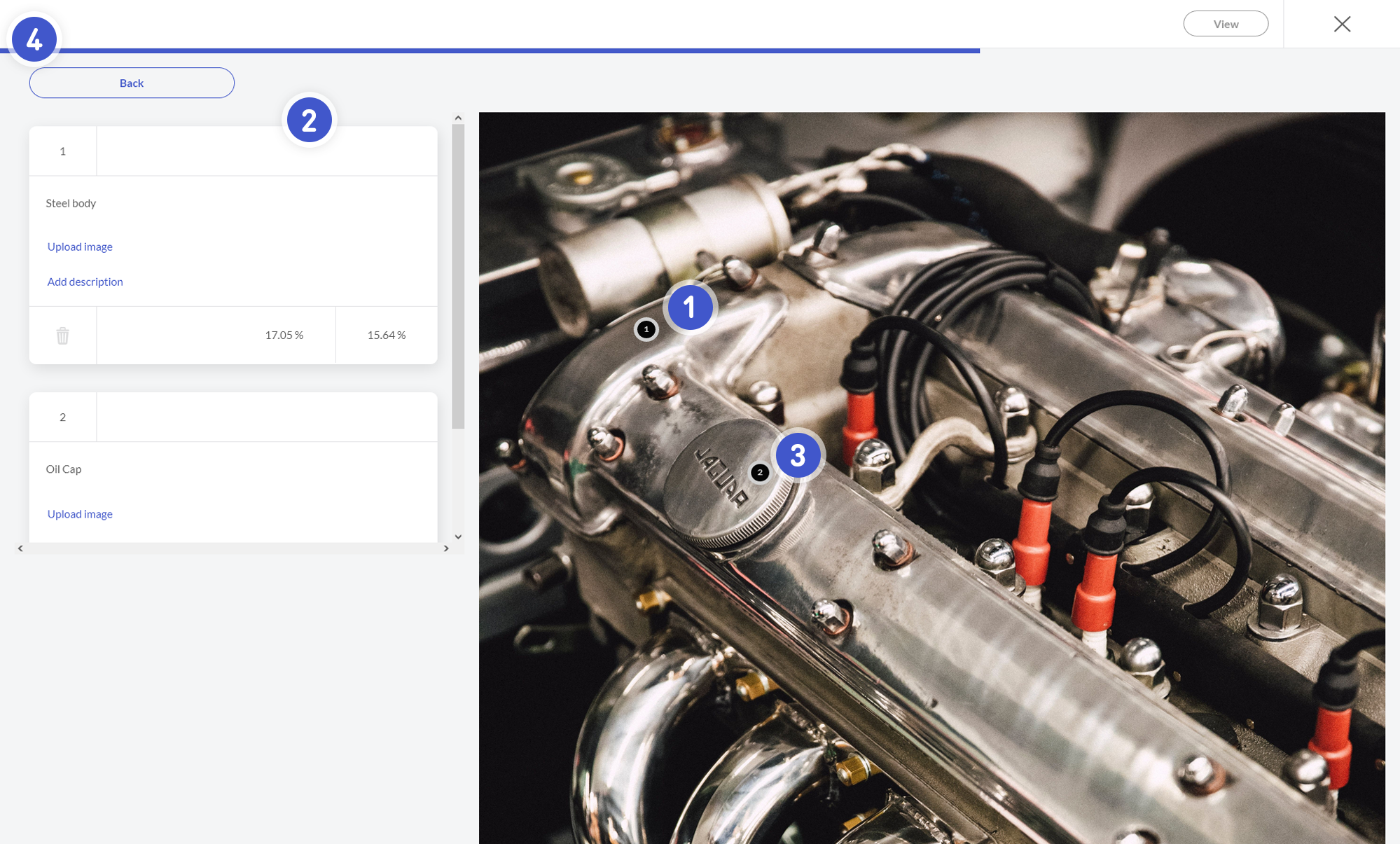 In the scene editor:
Click anywhere on the image to add a new hotspot.
Add a name and description of the hotspot to explain what is seen here.
You can add multiple hotspots on a single image.
When all hotspots are added, click Back, add another scene or click on Done to save your progess.