Test payments
---
You can test a payment in your payment settings. You can find your payment settings in each course under Manage Payment Settings.
If you have set everything correctly, you can test the payment by clicking Test Payment.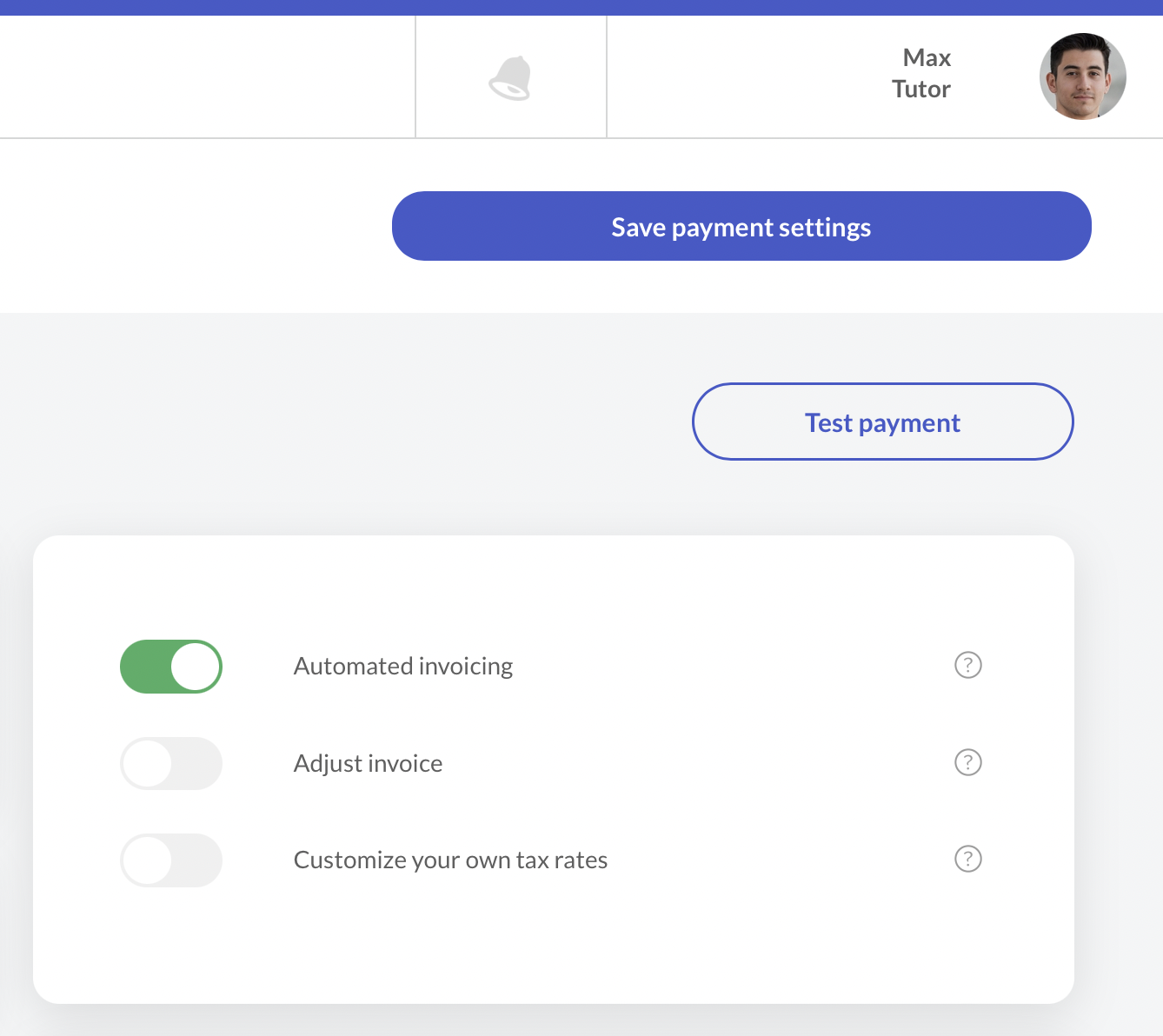 You initate a test payment with that and check if your payment settings are ok and so that funds from subscribers arrive on your Stripe account.
A test payment is already successful if the payment page is accessed without any errors. You can still proceed with the payment process.
The target amount, minus fees, will then be transferred to your Stripe account. You can also use test payments to order rewards in the course preview. If you have posted products in your course, teachr will retain the summary of the product cost and fees and transfer the difference to your Stripe account.
Then, if you want to make a test purchase of a physical product, you can go to the course preview and order a product using the same account you used to make the test payment.
WARNING
Please note the order limit of physical products
If you make a test payment and then switch physical products as rewards that exceed the retained amount of previous set products, a transfer fund error may occur on an order which you trelease.
In this case, the amount of the retained charges is not enough to pay for the cost of ordering a product. You should then repeat (with a new payment setting or a higher price) the test payment. This also allows you to purchase products on a trial basis.
Only one order can be sent that is directly linked to your current charge (as a test payment). To repeat or make a new order of a physical product you need to perform a new charge (test payment).