Maps
---
Maps are a great way to incorporate a real-world map into your online digital courses. You can use them to visually convey various road, location, and terrain-based learning content.
Go to your course ➝ your Section ➝ add a new building block ➝ Extended Reality ➝ Maps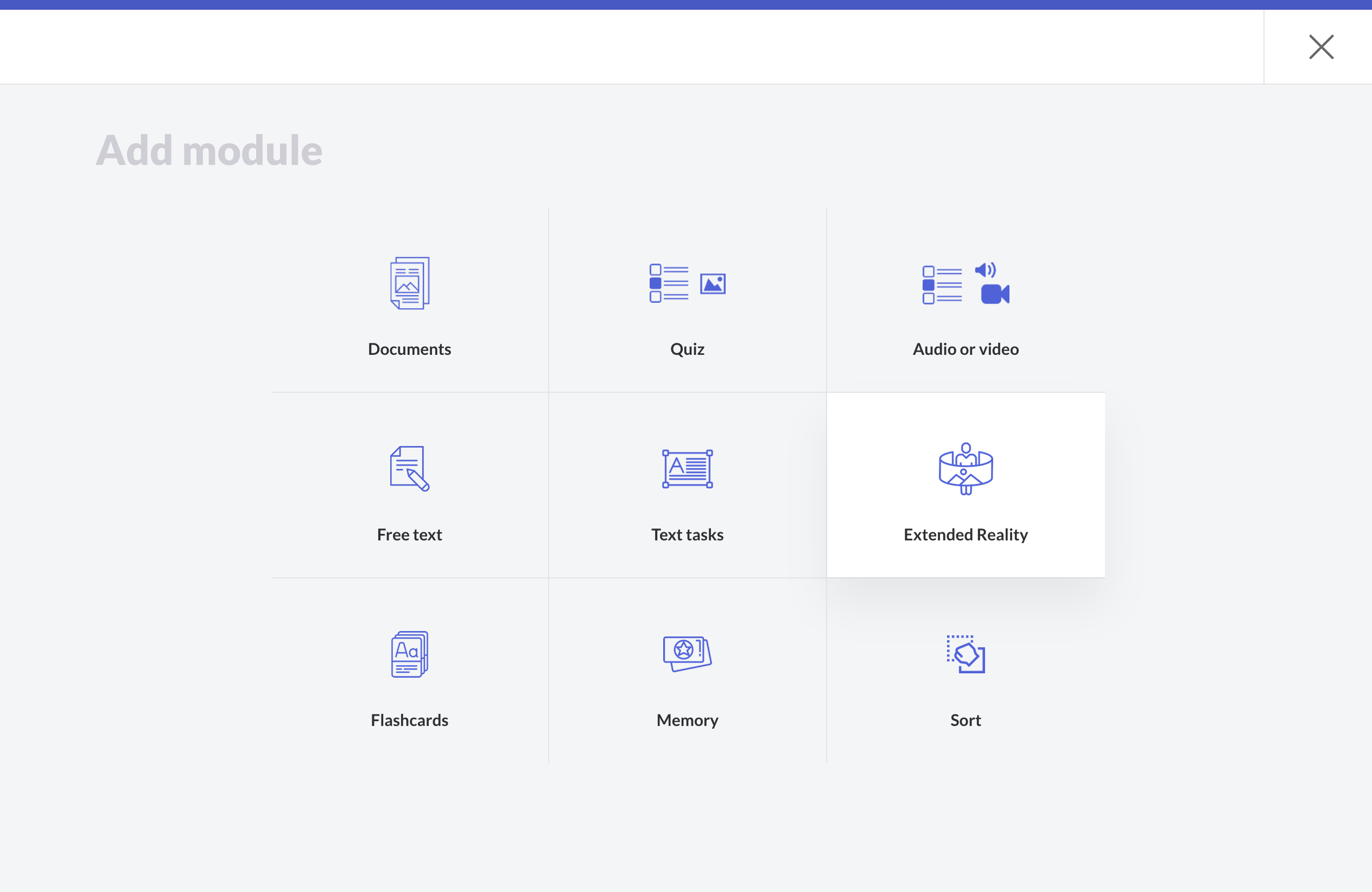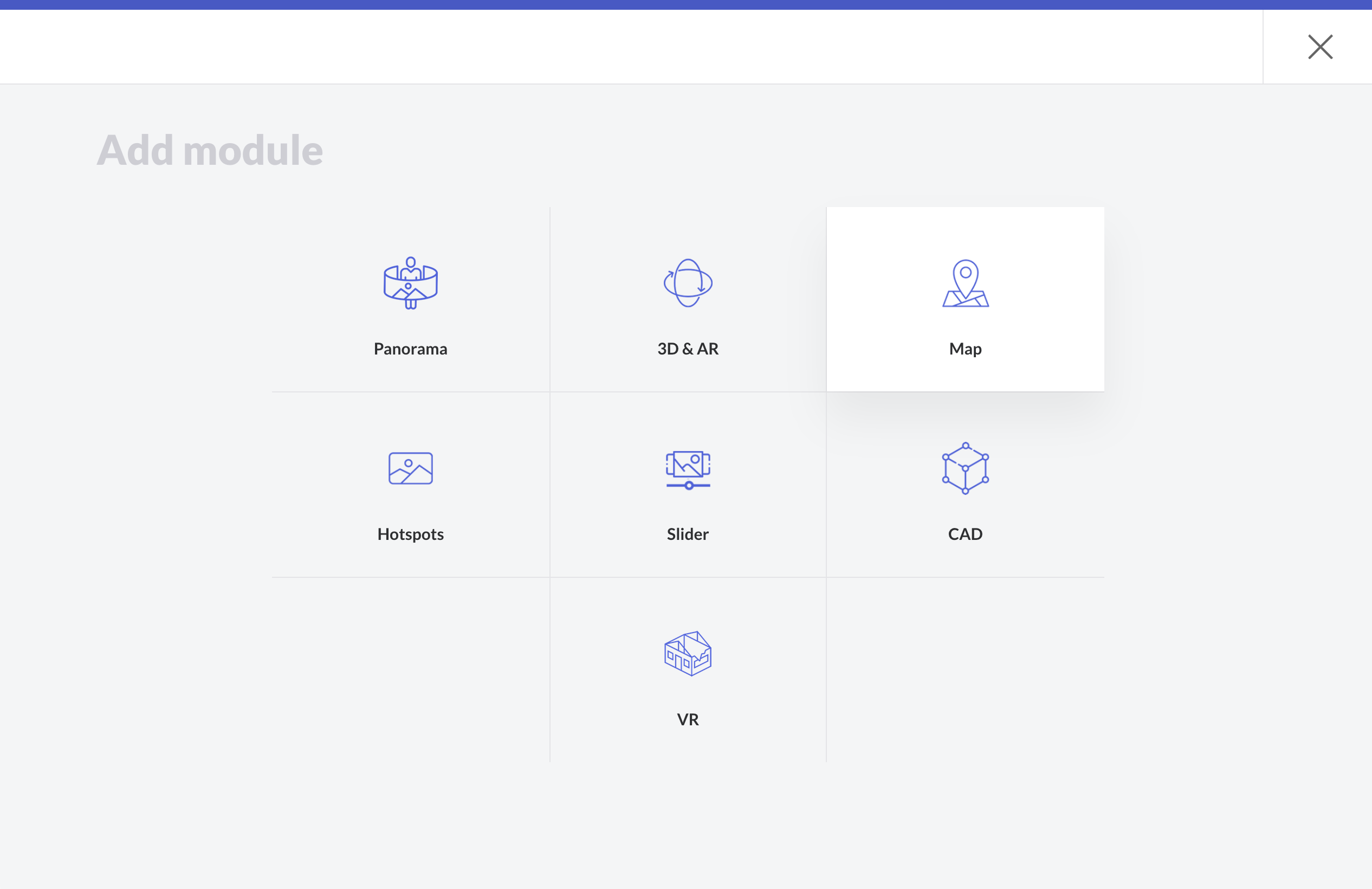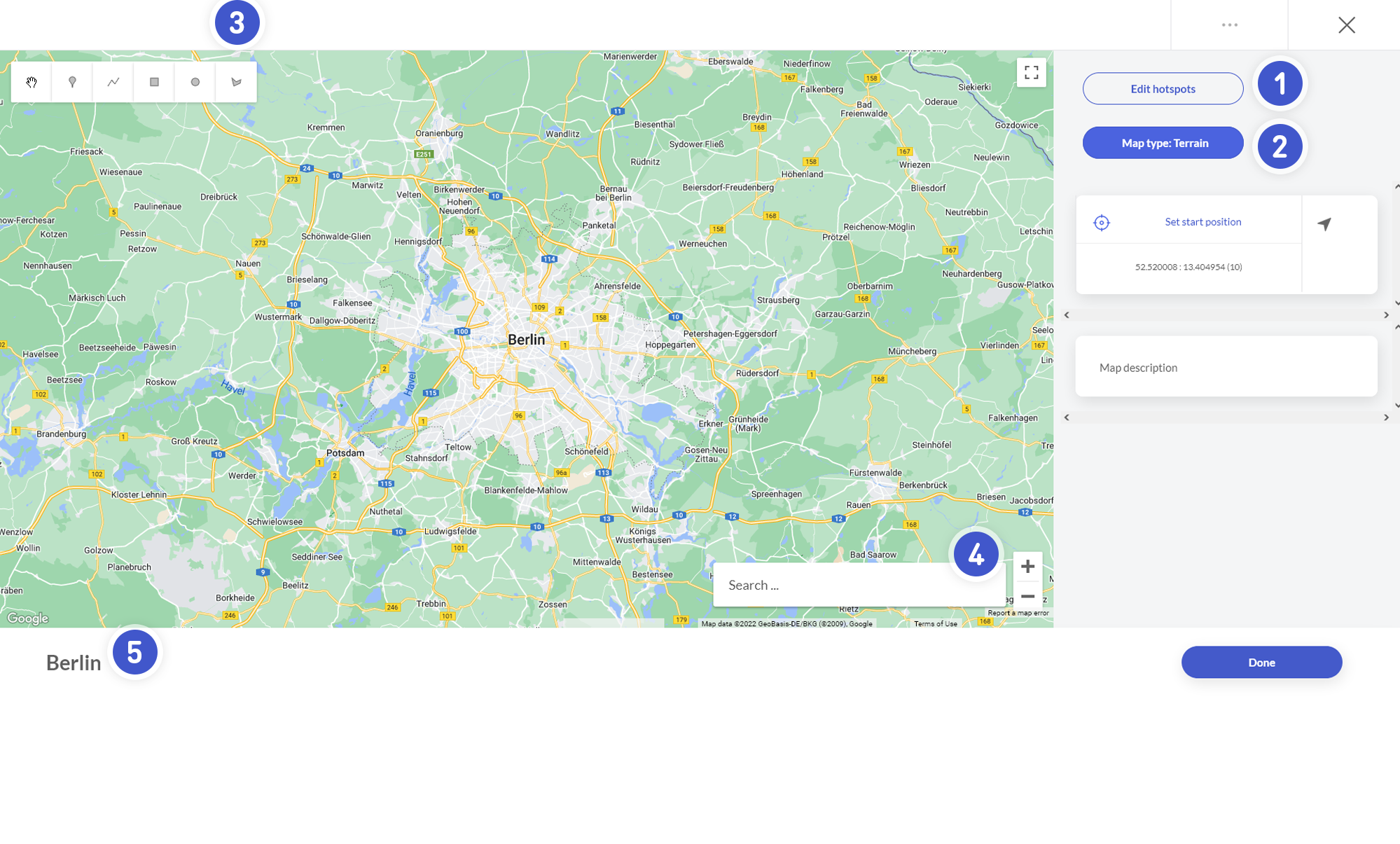 You can create circles, polygons, rectangles or polylines to draw some lines on the map. You can also mark some points of interest or places where you can upload an icon as a marker and an image.
Click here to add a hotspot as a marker.
Click here to change the map type from Terrain to Satellite or Hybrid.
With this bar you can add different elements, markers and shapes to your map.
Looking for a specific location? Use this search box to find a place or location around the world.
Set your building block title here.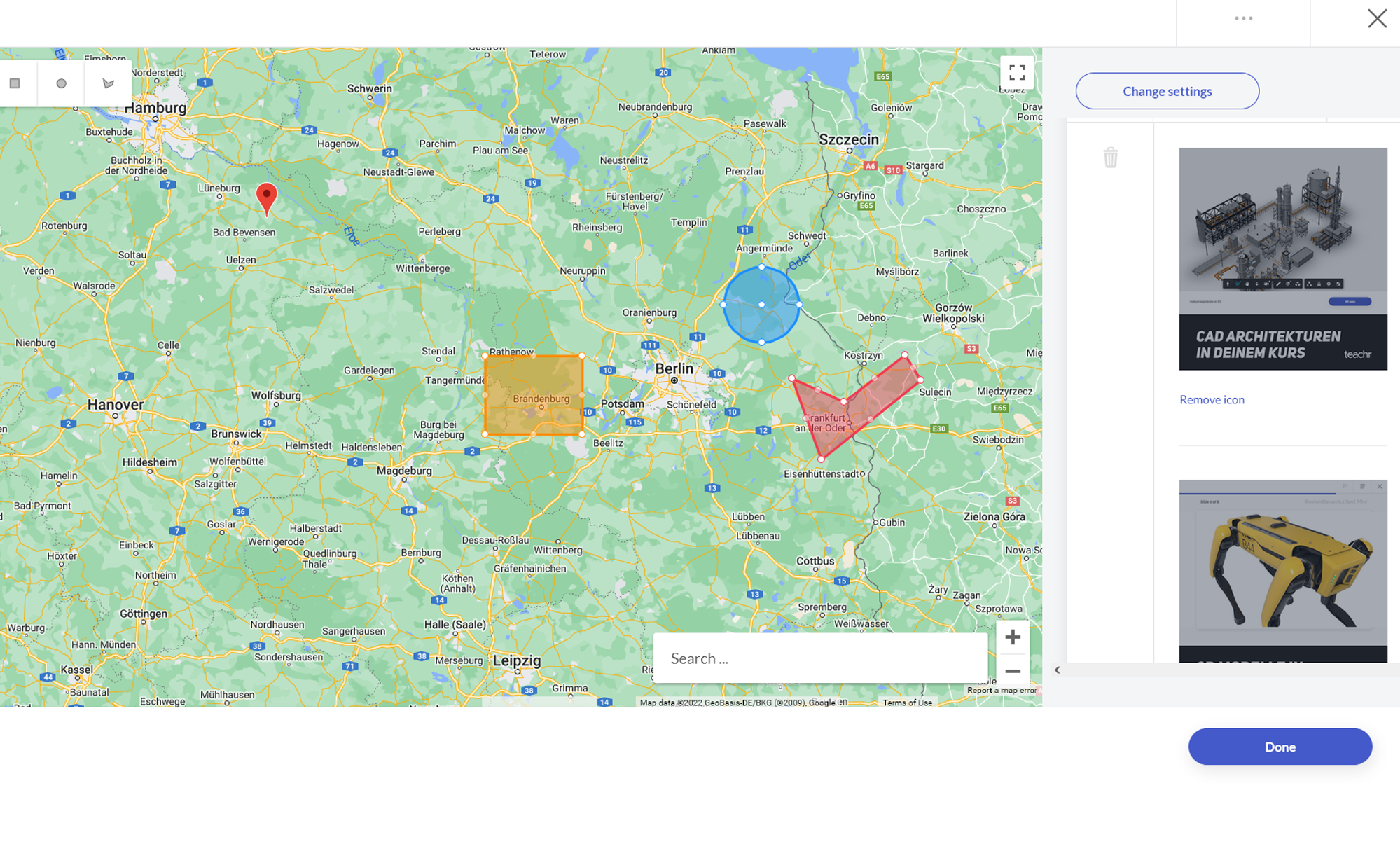 Save your map to your course with Done.