Panorama
---
You can upload a 360° photo as a panorama which users can explore.
Go to your course ➝ your Section ➝ add a new building block ➝ Extended Reality ➝ Panorama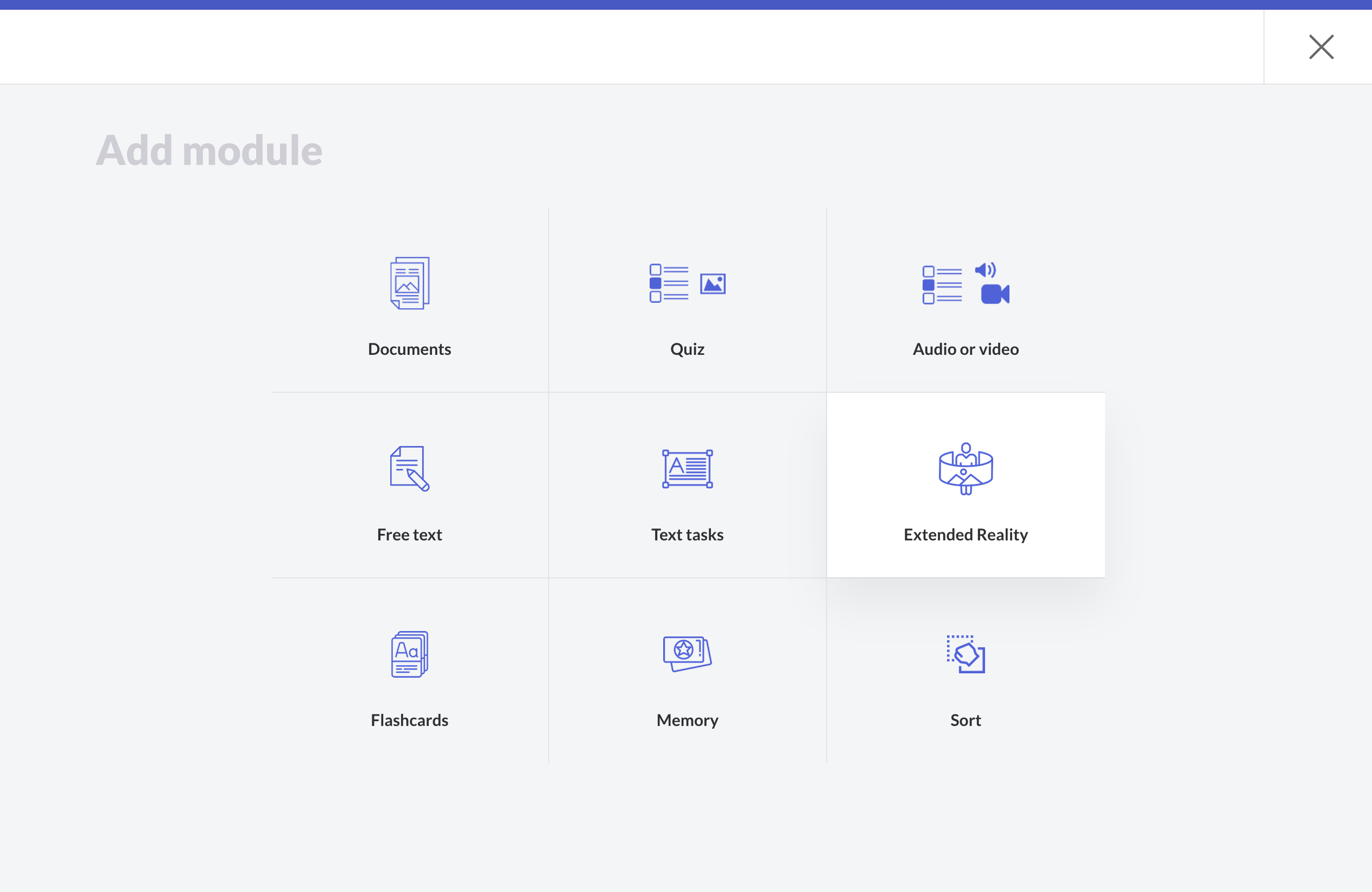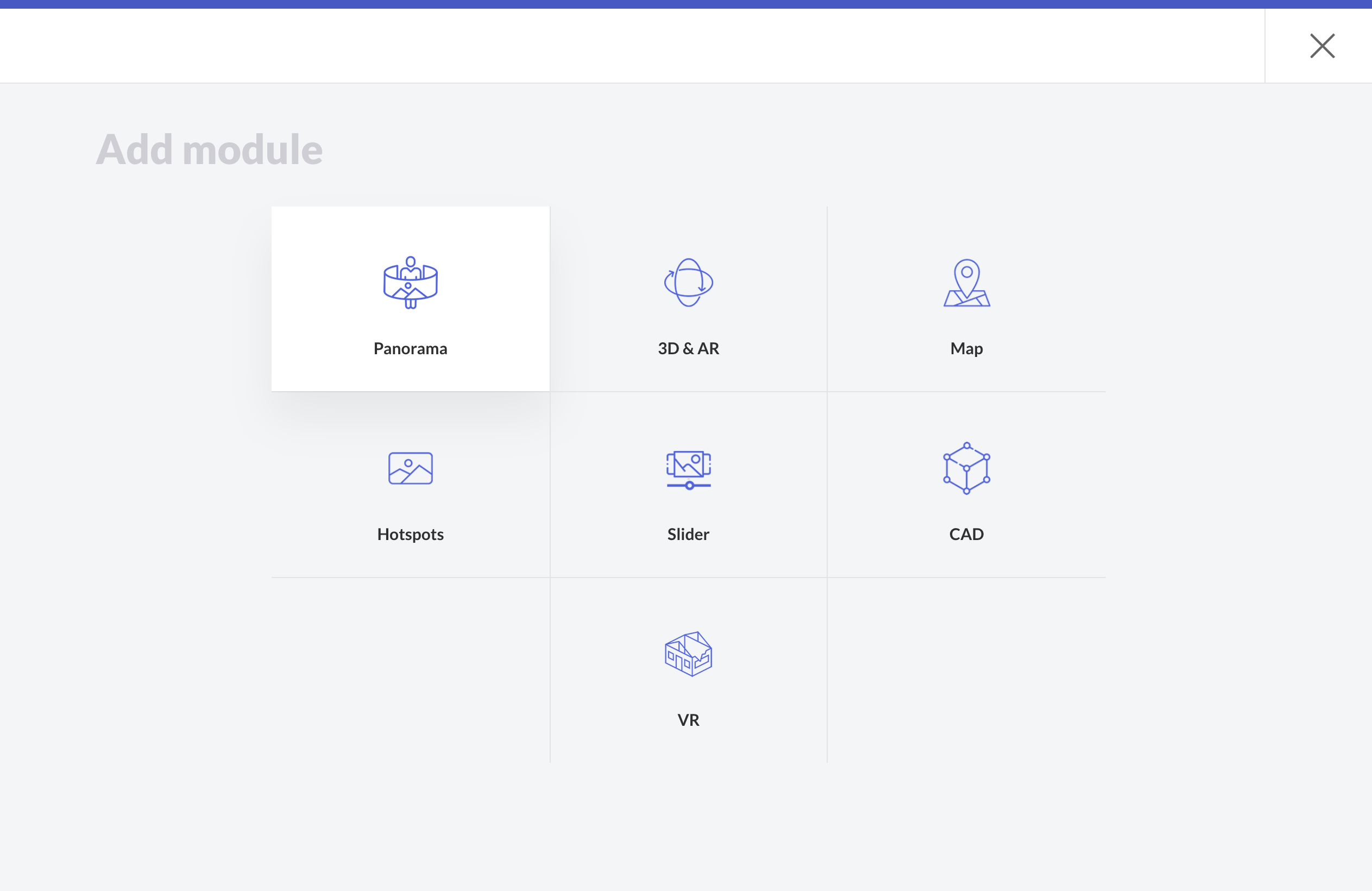 There are plenty ways to create 360° images. For example creating a 360° Panorama on your smartphone is very easy with Google Street View - Create or import 360° photos .
To import a created panorama photo in teachr do this:
Hover over the area to reveal:
A. Delete the uploaded image.
B. Edit a scene to add a new image (by clicking on the pencil icon).
Enter in here a title of your Panorama.
Click Add another panorama if you want to upload multiple scenes. You can then link them together by simply creating a hotspot in one image to link to another scene. Users can then "walk" through your 360° scenes.
You can change also here the sequence of the scenes.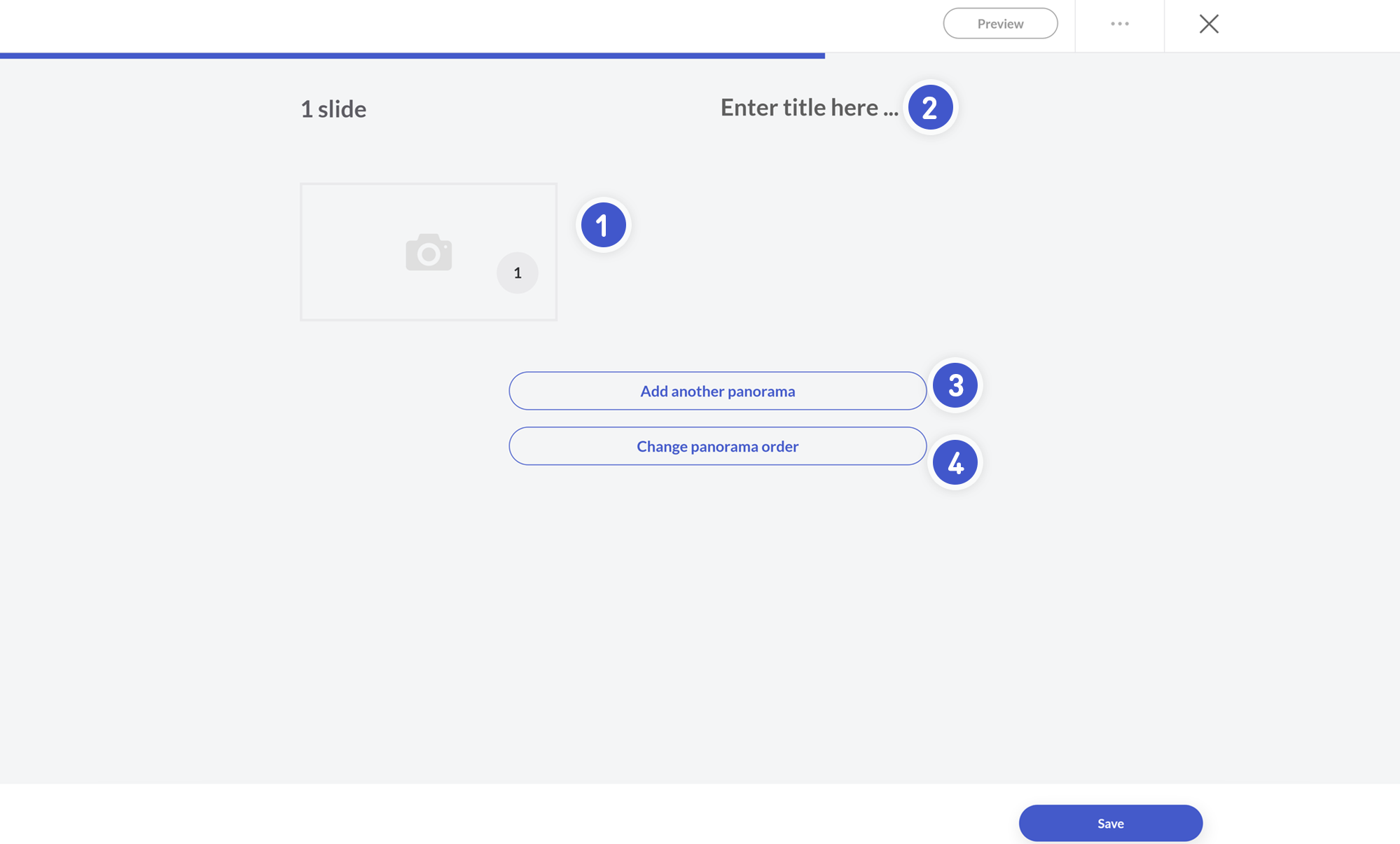 In the edit view of the panorama scene, upload your image first.
If you want to preview the full scene from a participants view click here.
If you want to edit the scene and make some adjustments like viewport, hotspots and sphere settings, you can do that here.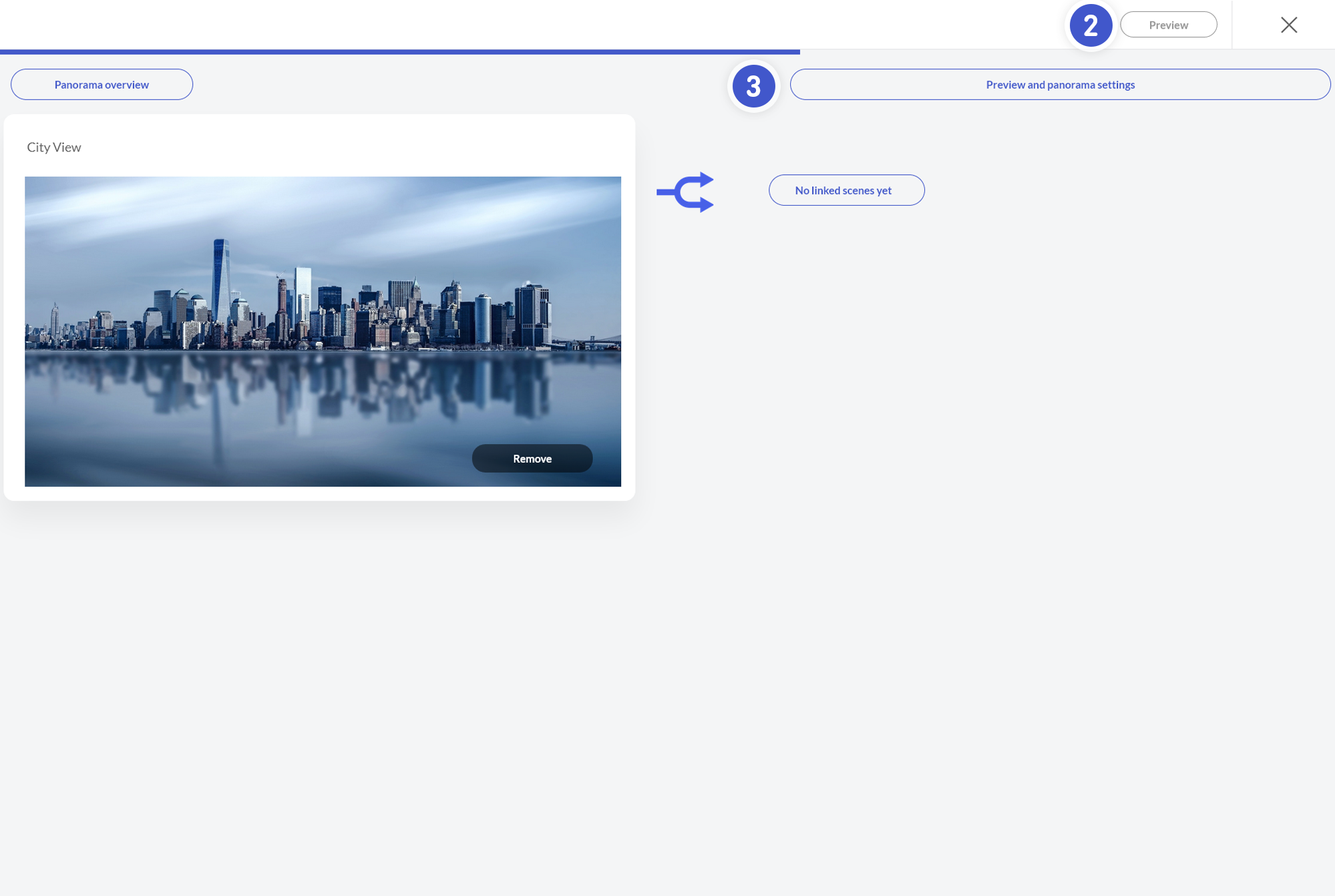 In this view, you can insert hotspots into the image, e.g. to describe a specific element in the image.
Set a starting point for the view by clicking Set starting position.
Adjust the view with this slider for the vertical viewing angle.
Adjust the view for the horizontal viewing angle with this slider.
You can also make further enhancements in the expert options.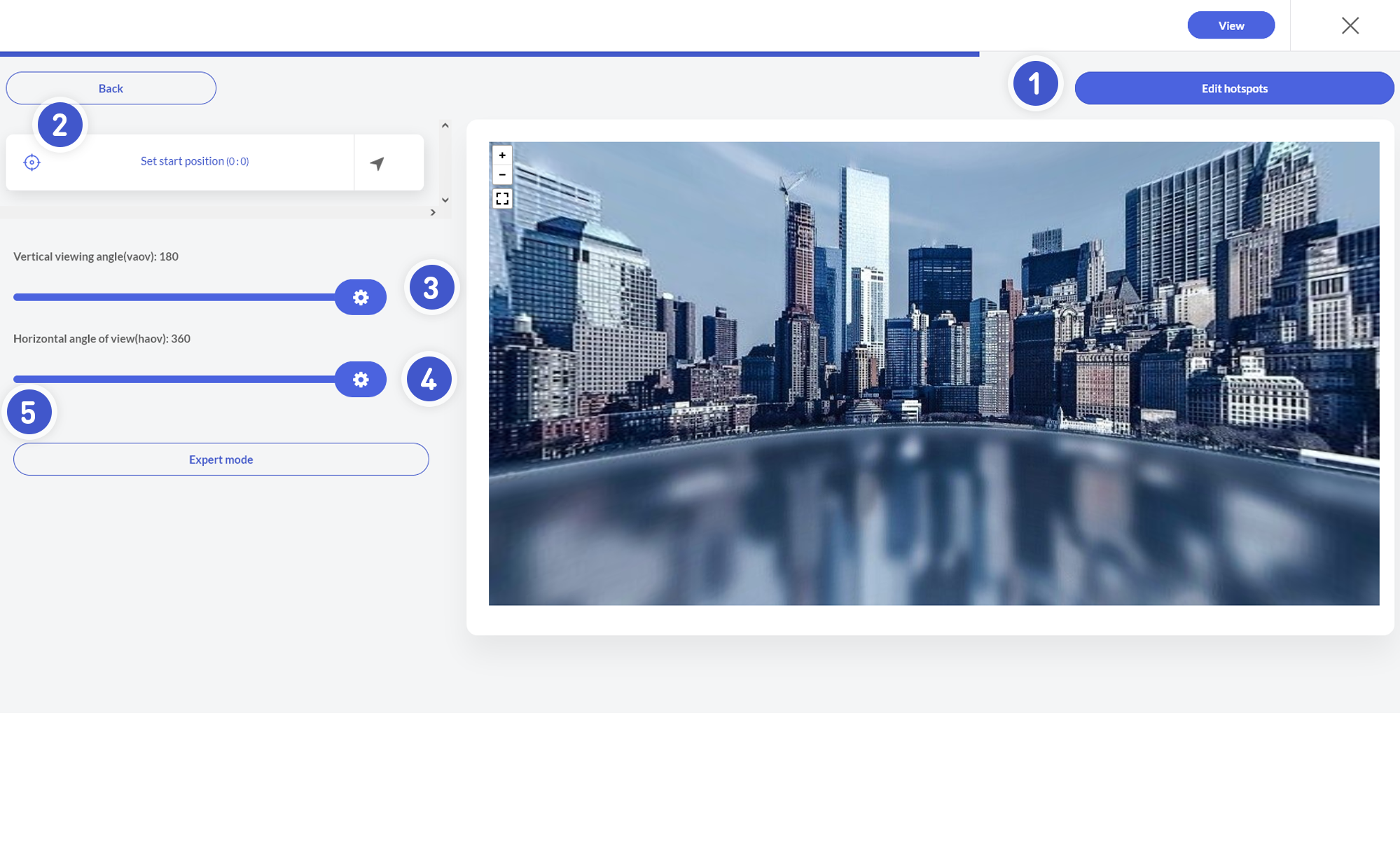 Then edit your hotspots as you wish. Insert texts or enlarged images to explain a specific part in your panorama.
Clicking on 1. Add hotspots will add a new hotspot.
To change a hotspots position. Just change the view and click on the Set position link.
In the expert mode you also have multiple options to choose from like pitch or yaw of a picture.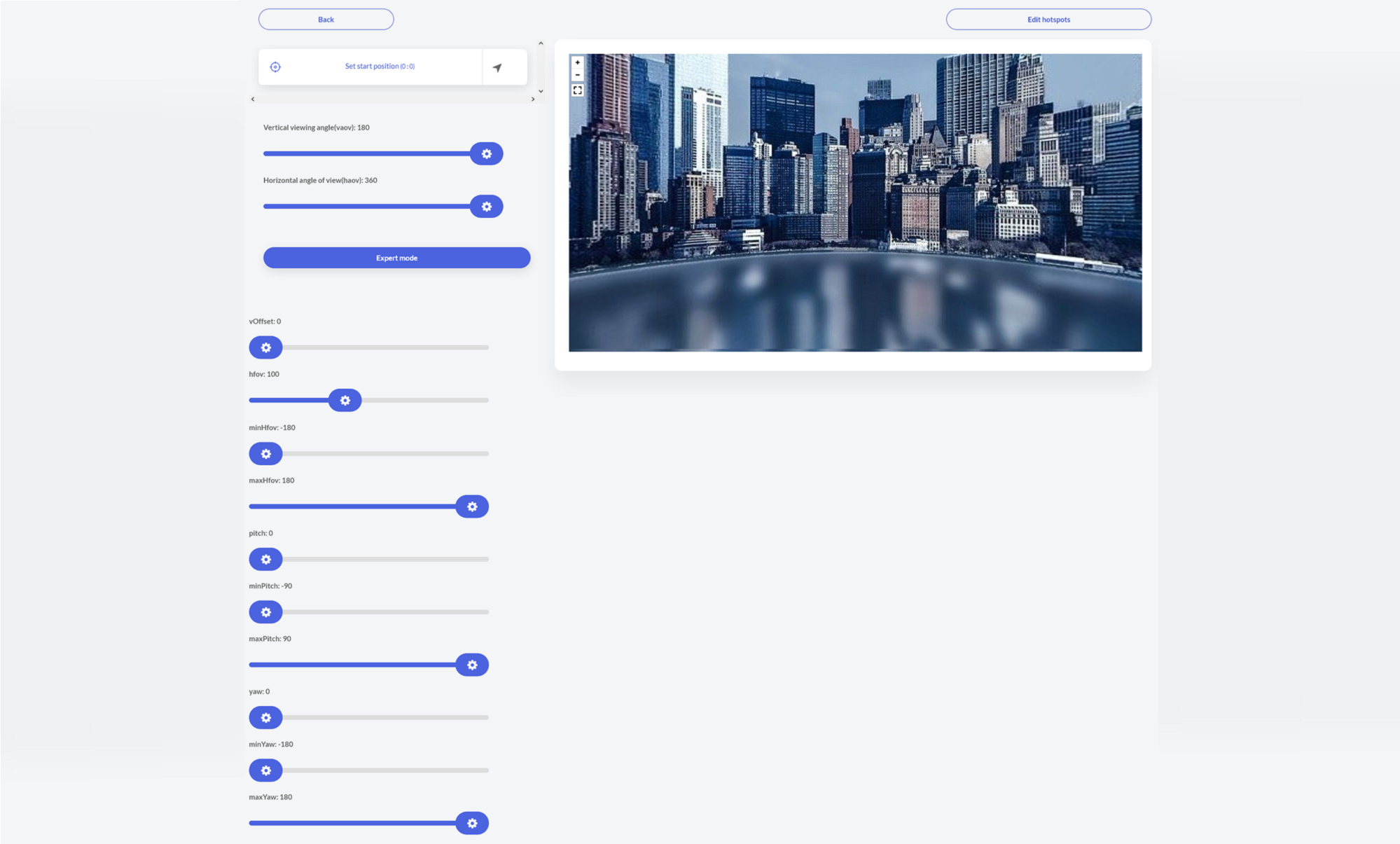 If you are satisfied with your results click on Done.