CAD
---
Go to your course ➝ your Section ➝ add a new building block ➝ Extended Reality ➝ CAD
Computer-aided design (CAD) is the use of computers to assist in the creation, modification, analysis, or optimization of an architectural or structural design. You can add CAD files to your course if you want to give your learners a nice way to experience CAD files.
WARNING
For this function you need to activate the app CAD in My apps.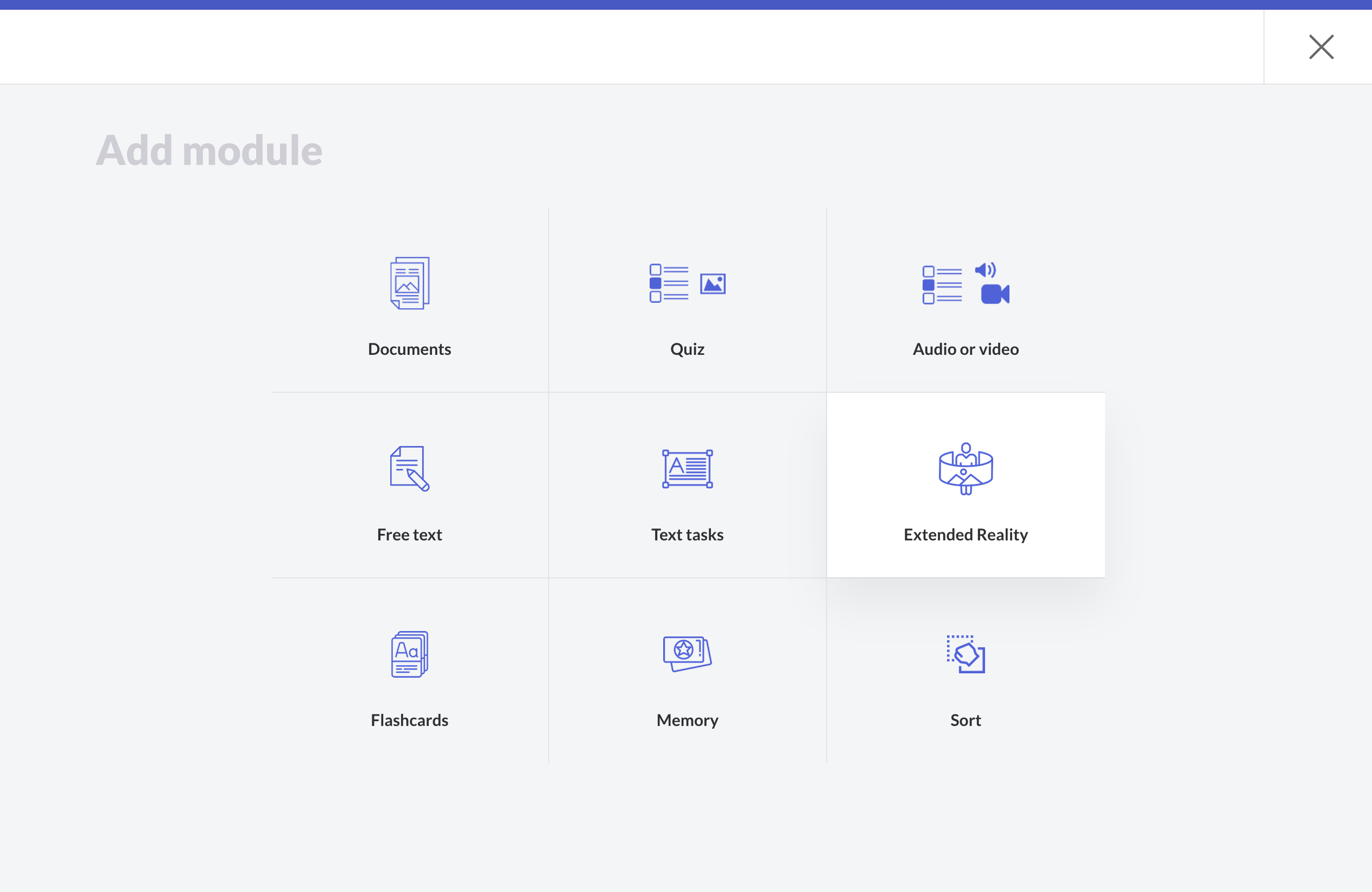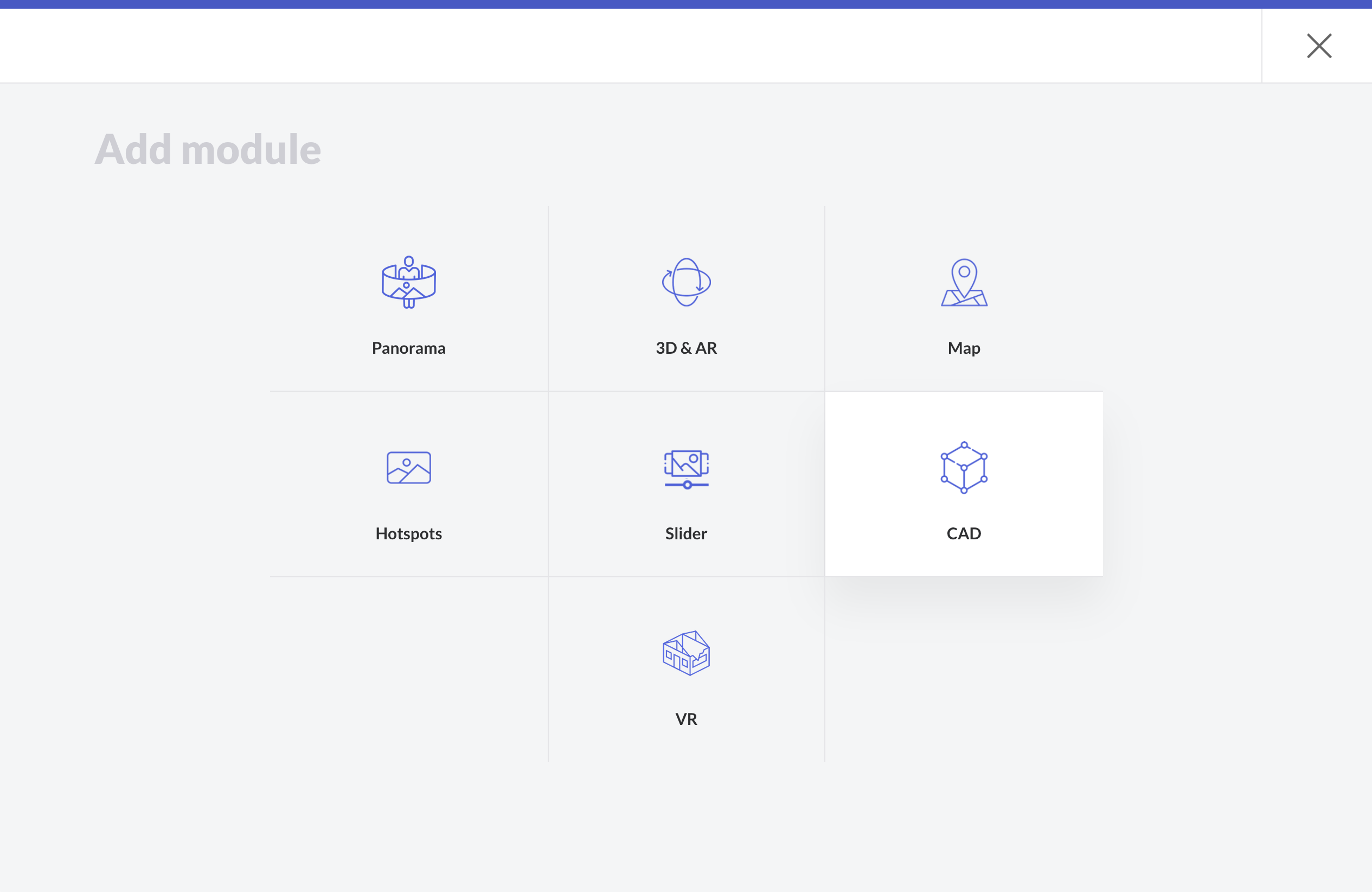 To upload a CAD file, simply drop your file (here to see). Uploading the CAD file takes some time depending on the file size. The file is then converted for display in the course.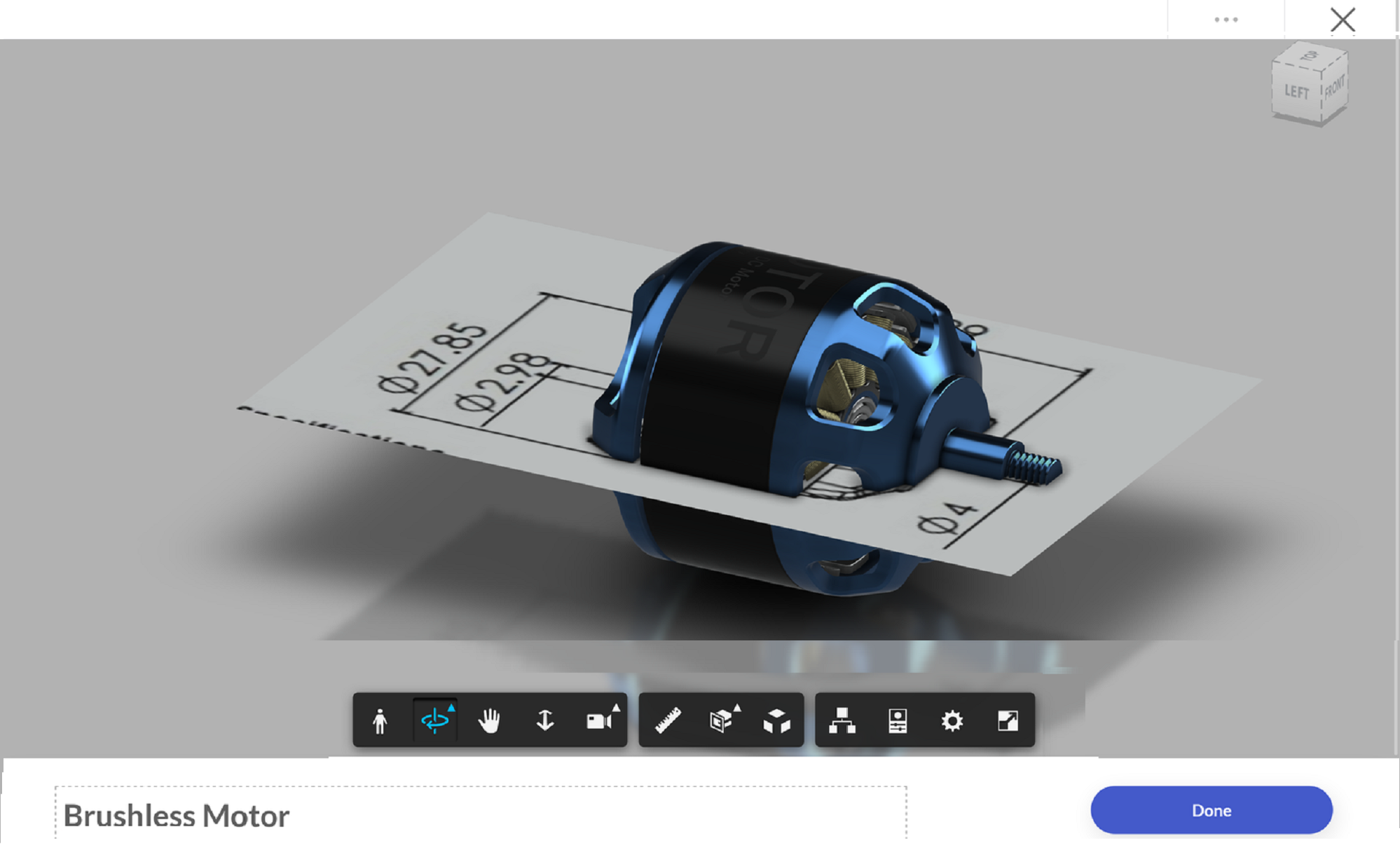 Learners see a toolbar at the bottom of the page that offers many tools to choose from, such as First Person View, Orbit, Pan, Zoom, Camera Interactions, Measurements of the file and etc.
After everything is finished up click on Done to save your building block.
Supported files
3DM, 3DS, A, ASM, ASM, ASM, BRD, CATPART, CATPRODUCT, CGR, COLLABORATION, DAE, DGN, DLV3, DWF, DWFX, DWG, DWT, DXF, EMODE, EXP, F2D, F3D, FBX, G, GBXML, GLB, GLTF, IAM, IDW, IFC, IGE, IGES, IGS, IPT, IWM, JT, MAX, MODEL, MPF, MSR, NEU, NEU, NWC, NWD, OBJ, PAR, PDF, PMLPRJ, PMLPRJZ, PRT, PRT, PSM, PSMODEL, RVT, SAB, SAT, SCH, SESSION, SKP, SLDASM, SLDPRT, STE, STEP, STL, STLA, STLB, STP, STPZ, VUE, WIRE, X_B, X_T, XAS, XPR, ZIP



TIP
You can also upload 3D files with textures by simply putting everything into a compressed zip file. The system will automatically convert the supported files
---
For 3D objects with high-quality or detailed textures, better use the 3D & Augmented Reality function.