Sort
---
The sort element is useful for remembering sequences and procedures.
Go to your course ➝ your Section ➝ add a new building block ➝ Sort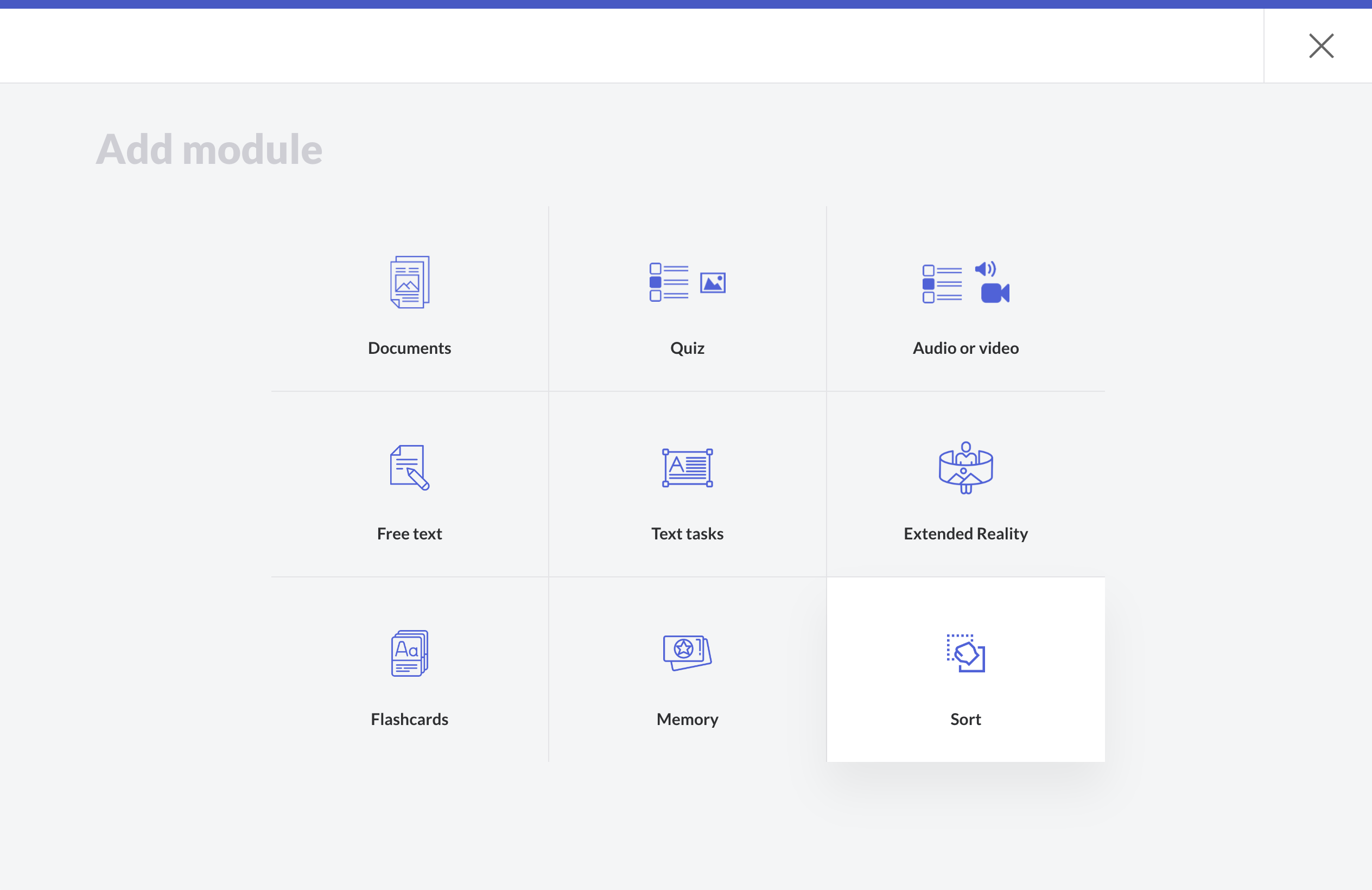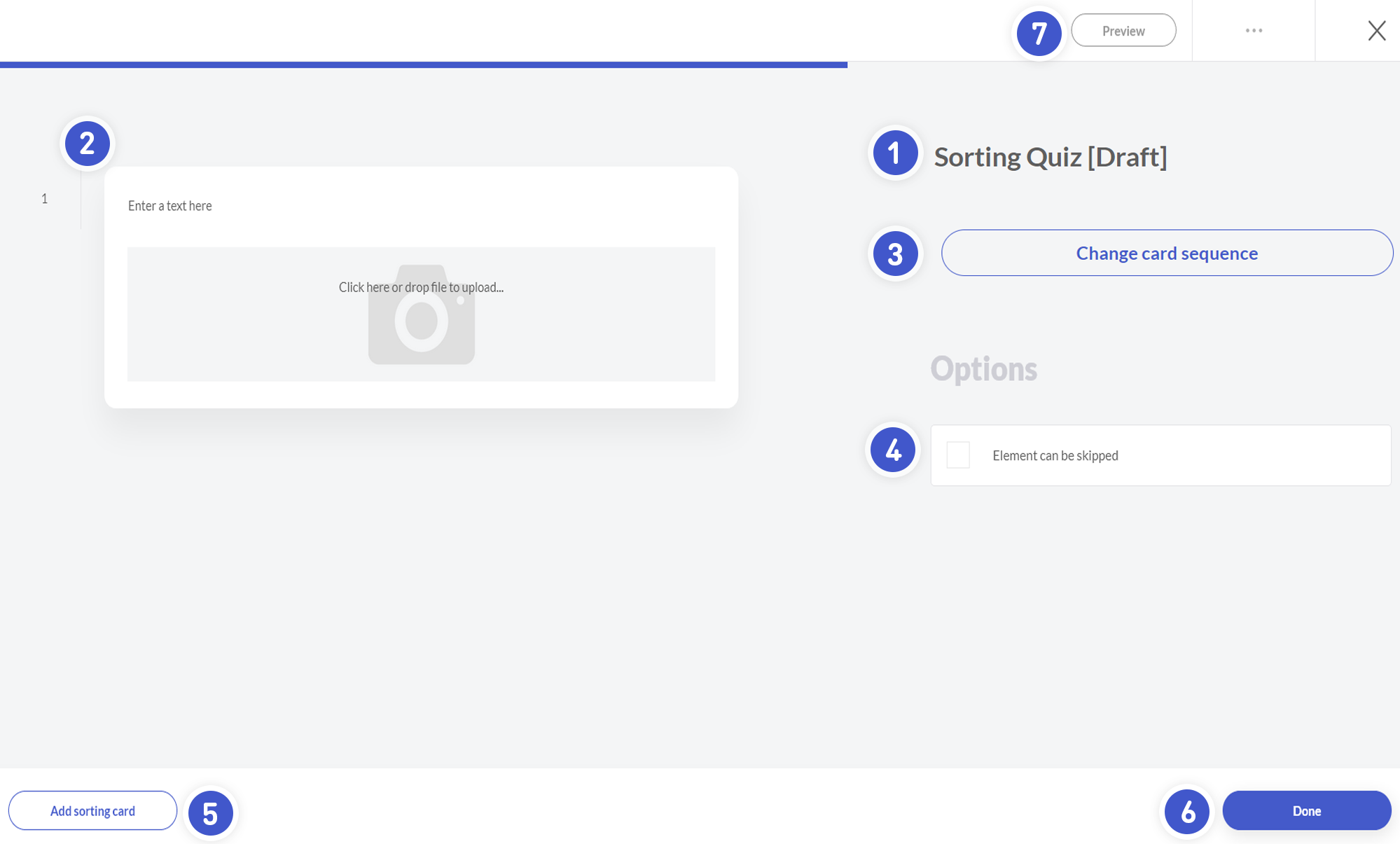 Enter the name of your sorting quiz.
The order of the sorting quiz is as it is shown here. Add some elements here.
You can order the sequence by clicking on Change card sequence.
You can let the user skip the quiz by checking Element can be skipped.
Add more cards by clicking here.
If everything looks good, click on Done.
Click on preview to try it out.