Manage News and Activities
---
Of course, you can share your activities on teachr. You can use it to tell your audience (that's students and staff for example) what you're working on. Or what a great course you've published. When you share this on your campus, you draw their attention to your content because the activity page is the first thing they see when they log in.
Go ahead. Go to your Campus management system and post something.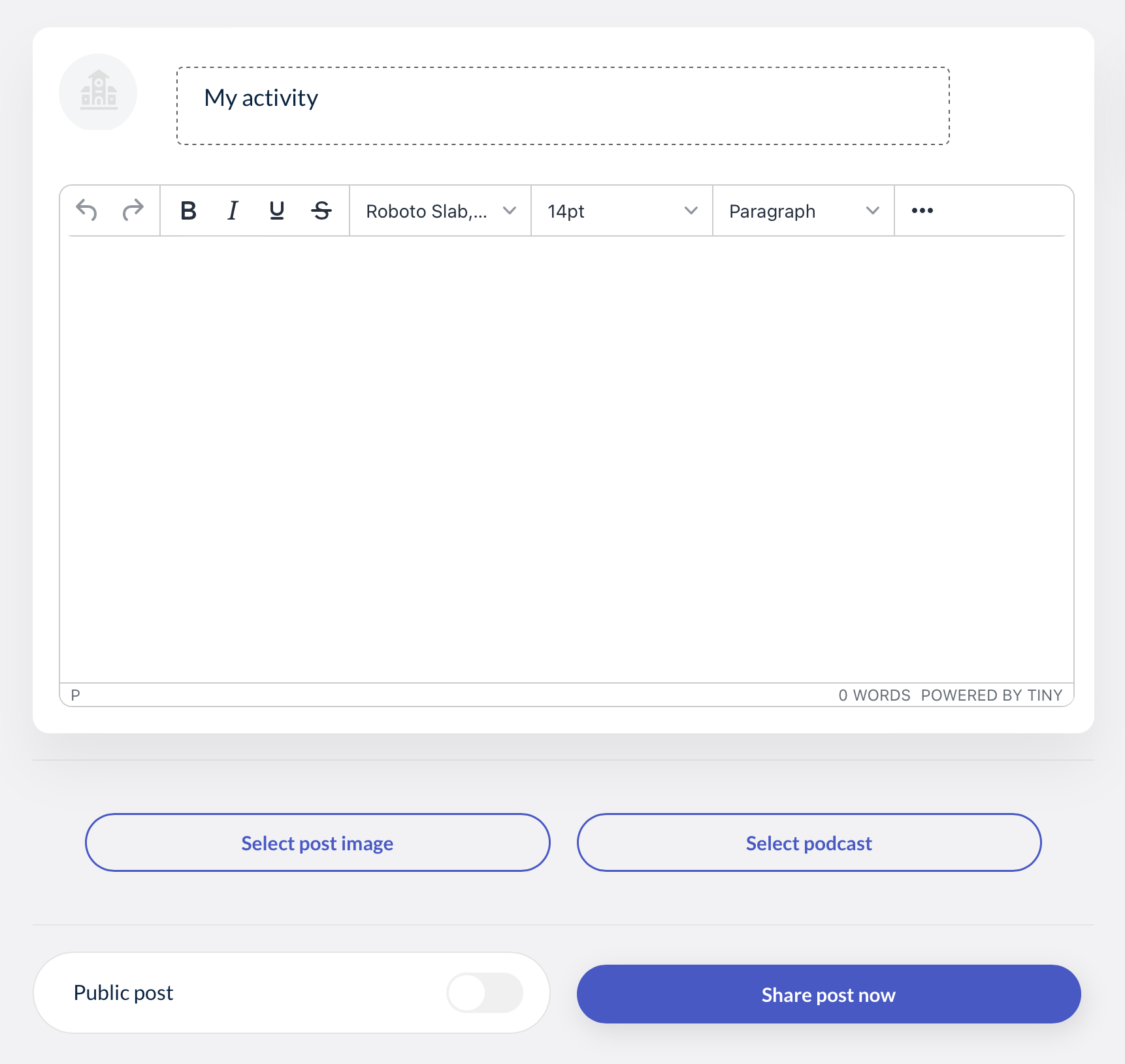 TIP
You also can:
Share podcasts and audio files
Vimeo or YouTube Videos
Advertise your courses with cool previews, images, texts and description
If you also insert a link to your public page of the course, users can direct get to the course page and buy your course. A great marketing tool by the way.
To add multimedia expand the media bar [...] and click on the video icon to insert a video. Click on the image icon to insert an image. You can also insert a link to your course here.