Documents and Files
---
A participant can download files which you can provide them. You can add some articles as well as files to yourc ourse.
Go to your course ➝ your Section ➝ add a new building block ➝ Documents ➝ Files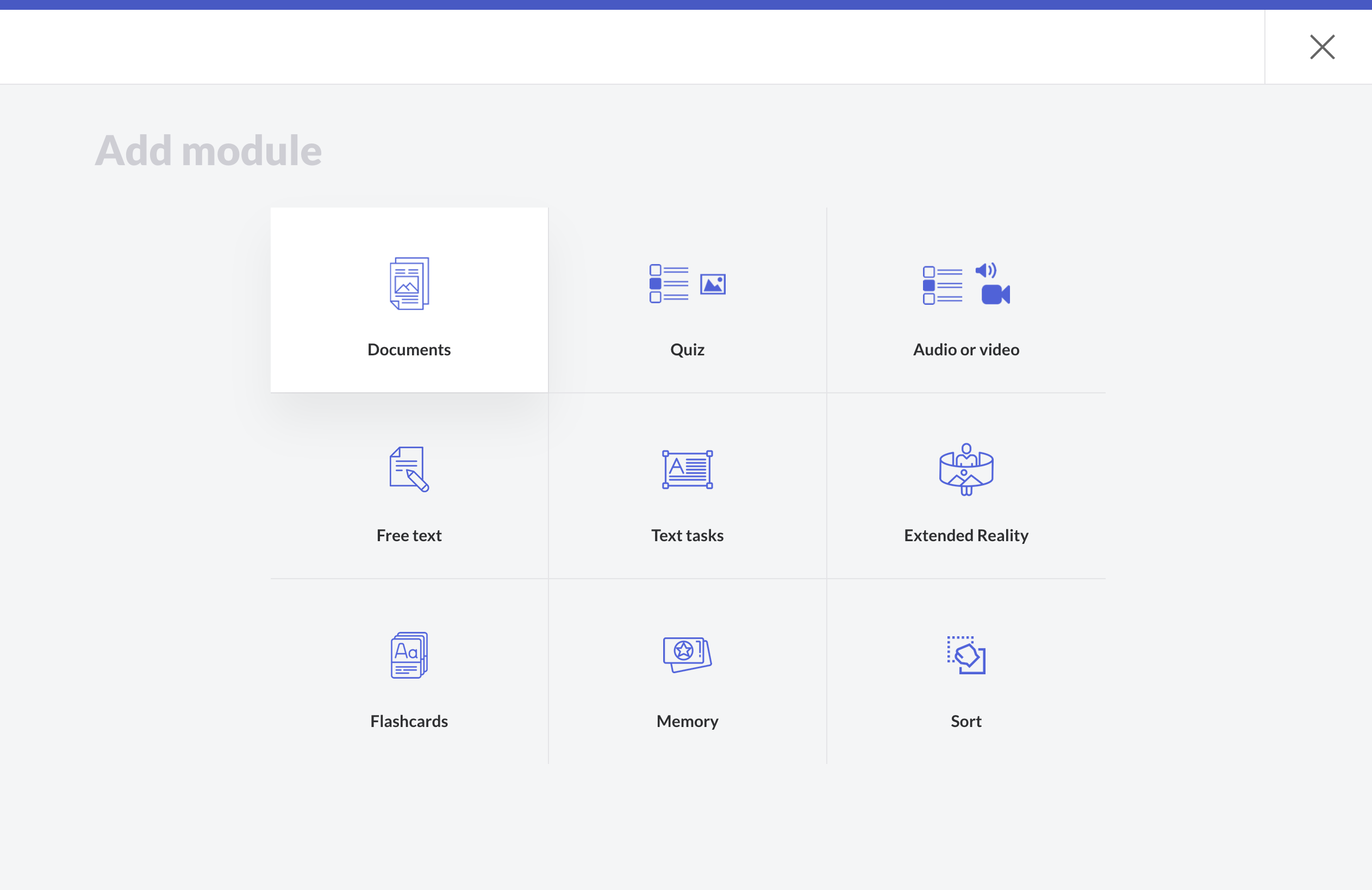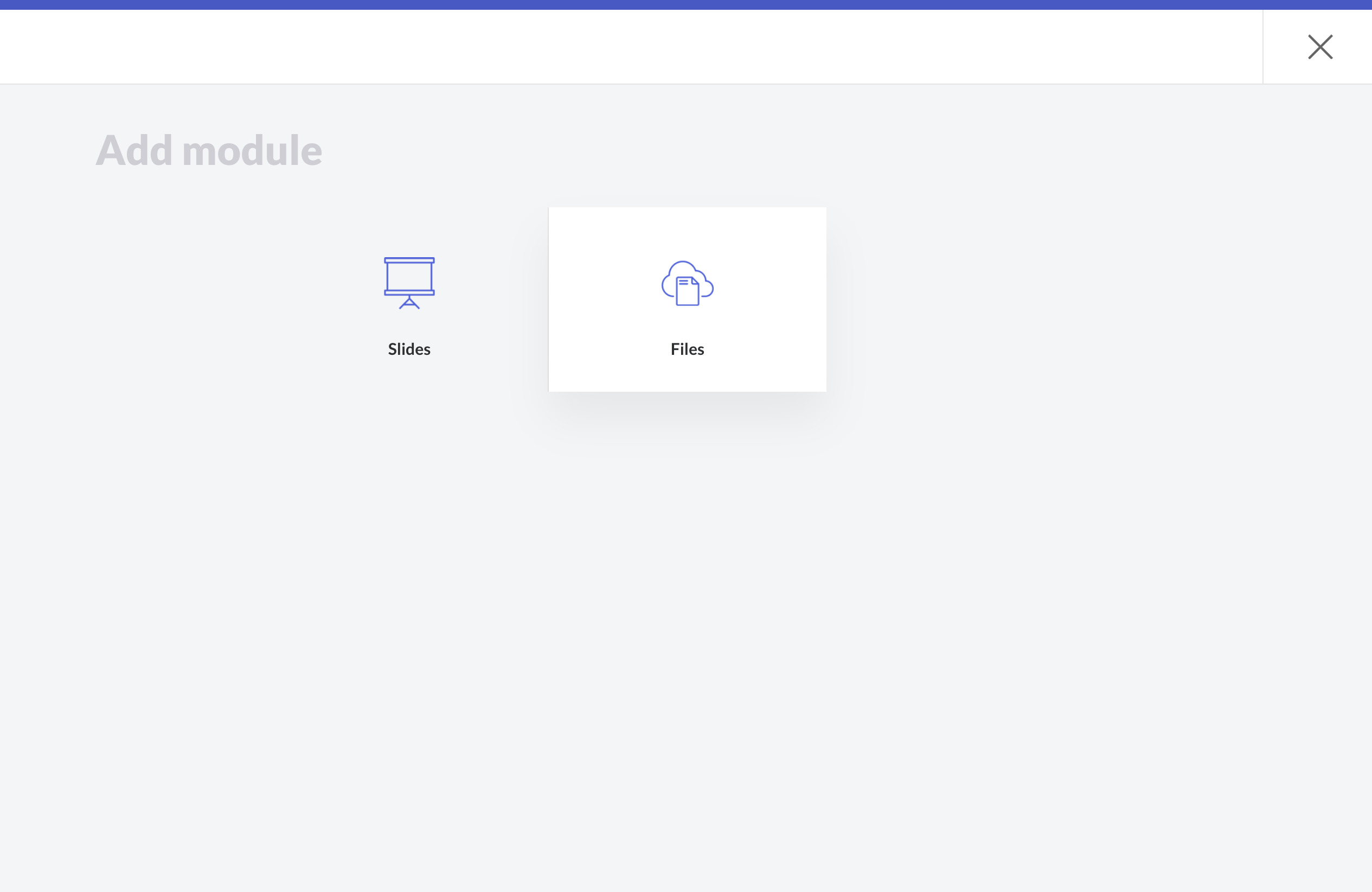 Enter your file name
Enter a description of the file. 3. click to upload your file.
Click to upload your file or drag and drop it from your system to the field.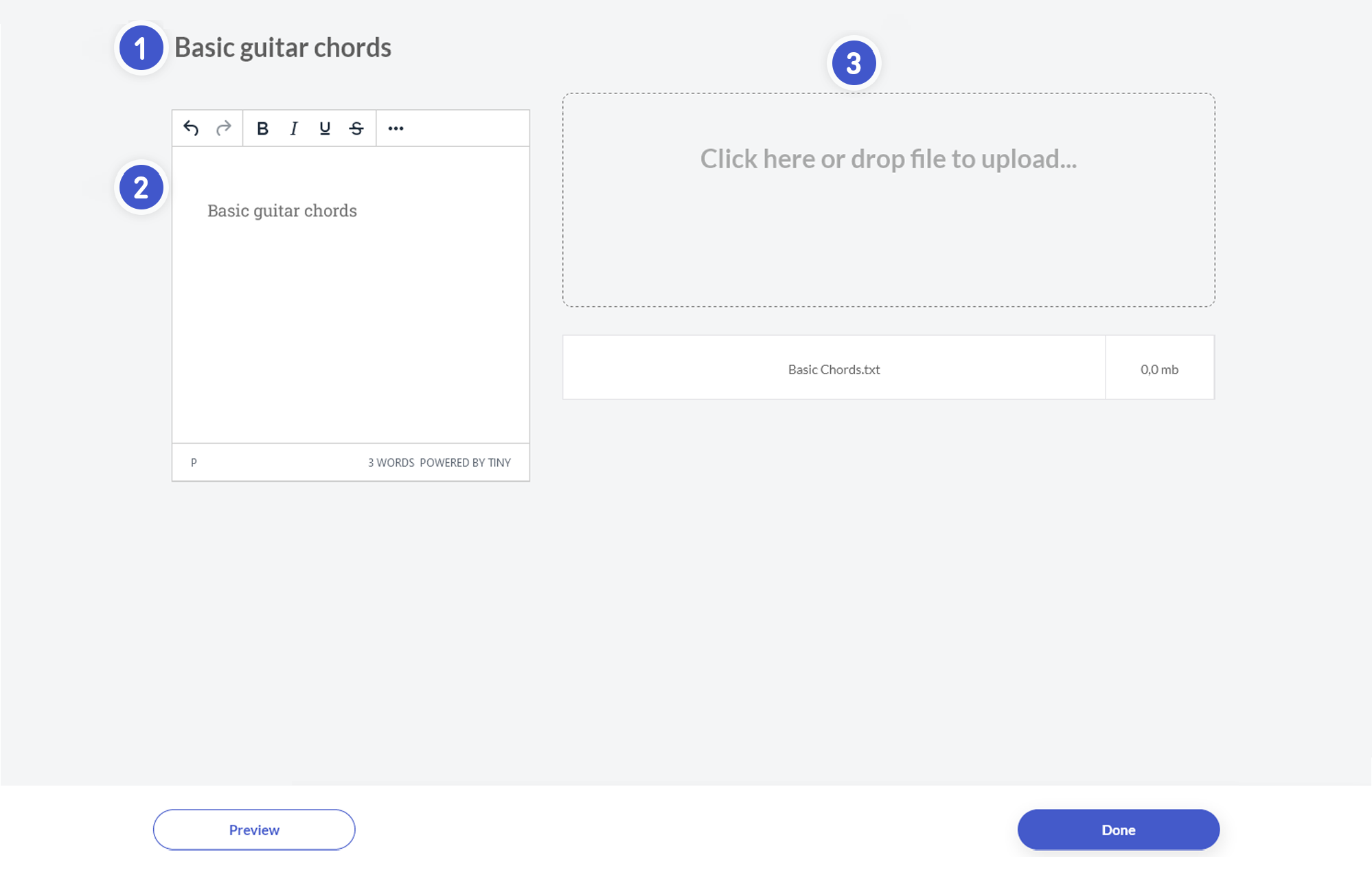 Supported files
pdf, ppt, pptx, xls, doc, docx, officedocument, opendocument, zip, keynote, pages, numbers, docm, to, dotm, dotx, odt, txt, xps, dbf, dif, xls, xlsx, xltx, bmp, pot, potm, potx, ppsx, pptx, ai, psd, indd, eps, rtf



DANGER
Use this feature only for small files. Uploading a large number of files will disable your cloud storage space and you may not be able to upload images or files.
You can view the capacity of your cloud storage space at My Campus ➝ Statistics.