Sell and earn money with your course
---
We highly recommend you to set course prices.
With teachr selling your online courses is so easy because you are in a few minutes ready to sell.
Connect to Stripe
Create a course and start with connecting with our payment partner Stripe.
Stripe's payment platform lets you accept payments with credit and debit cards, as well as other popular payment methods like Apple Pay, Google Pay, and Klarna around the world. We also support international cards, currency conversion, and 3D Secure authentication with Stripe, as well as instant payouts.
Stripe is certified to the highest industry standards and holds all global payment processing licenses.
You receive the money from Stripe for selling your courses managed by teachr.
After you submit your Stripe registration form, your teacher account will be connected to Stripe and your users will be able to purchase your course after setting a payment price (see below).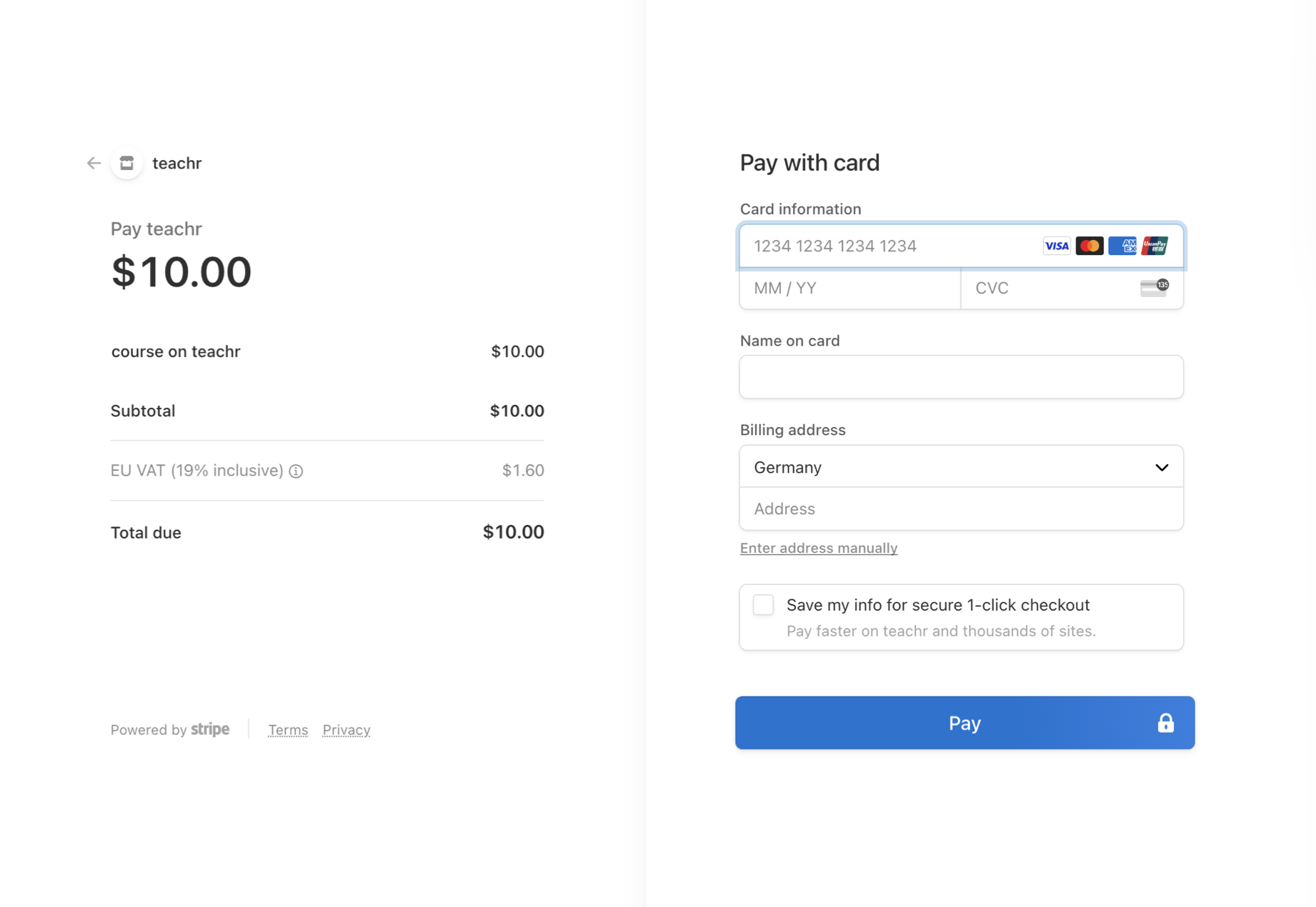 Let's go - Create an account in a few minutes and start accepting payments immediately without signing any contracts.
Go to your course settings in your campus management system and click on the Manage payment settings tab.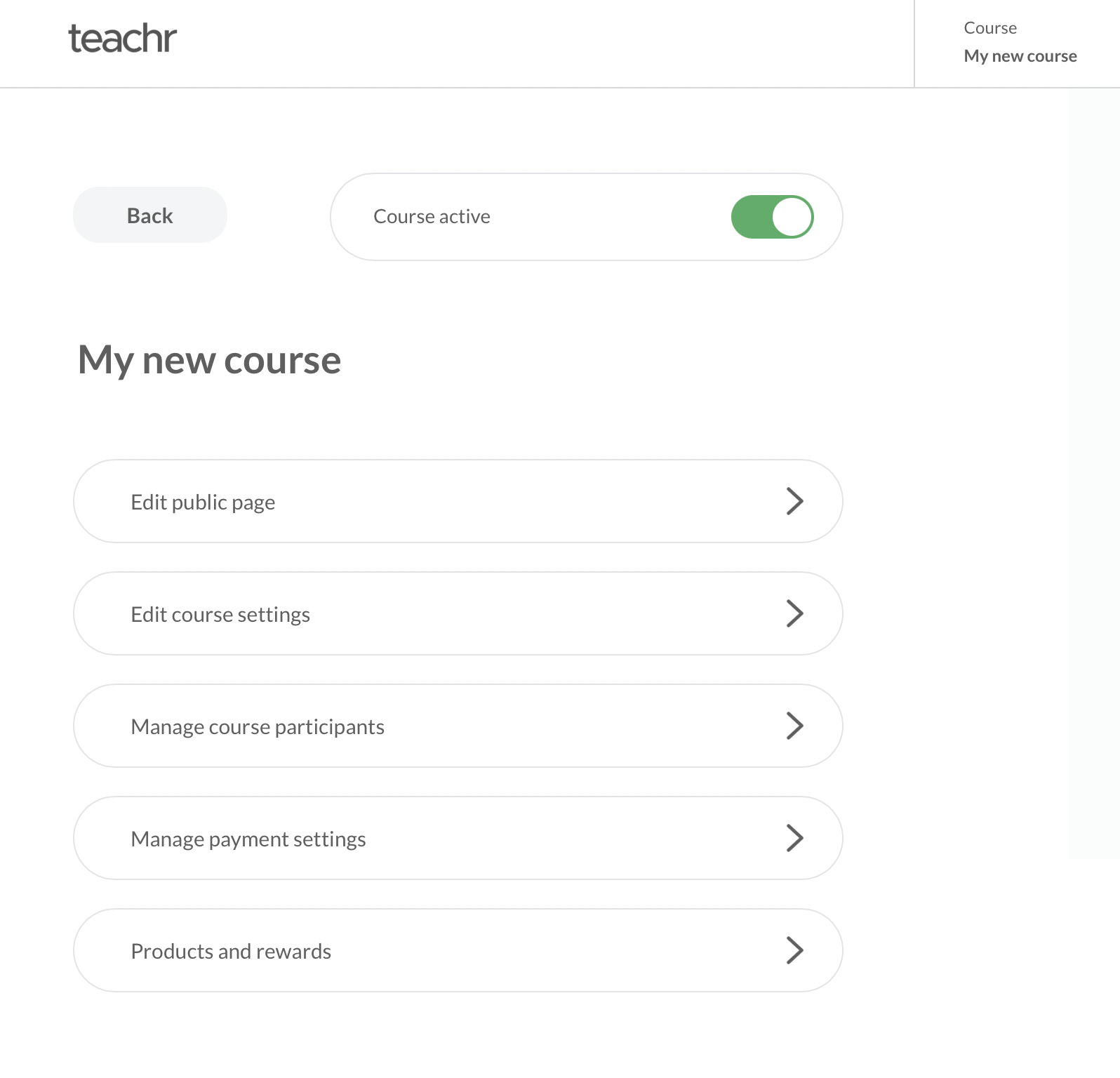 You now need to connect your Stripe account if you haven't already. First select your country and confirm to connect your account. You will then be redirected to a Stripe form. Follow the instructions to create a new Stripe account and connect it with submitting it with teachr.
WARNING
Please provide truthful information about your company or person. Any information provided incorrectly at a later date may result in disbursement interruptions or loss of the stripe account or received funds.
Once you have completed the necessary forms, you will be redirected back to teachr, where you will be informed that you have successfully connected your Stripe account!
That's all - you are ready to go.
Set a course price
You now just to have to enter a course price. Setting it up will be able to enable to recieve payments for your course.
Insert a course price and click on Save payment settings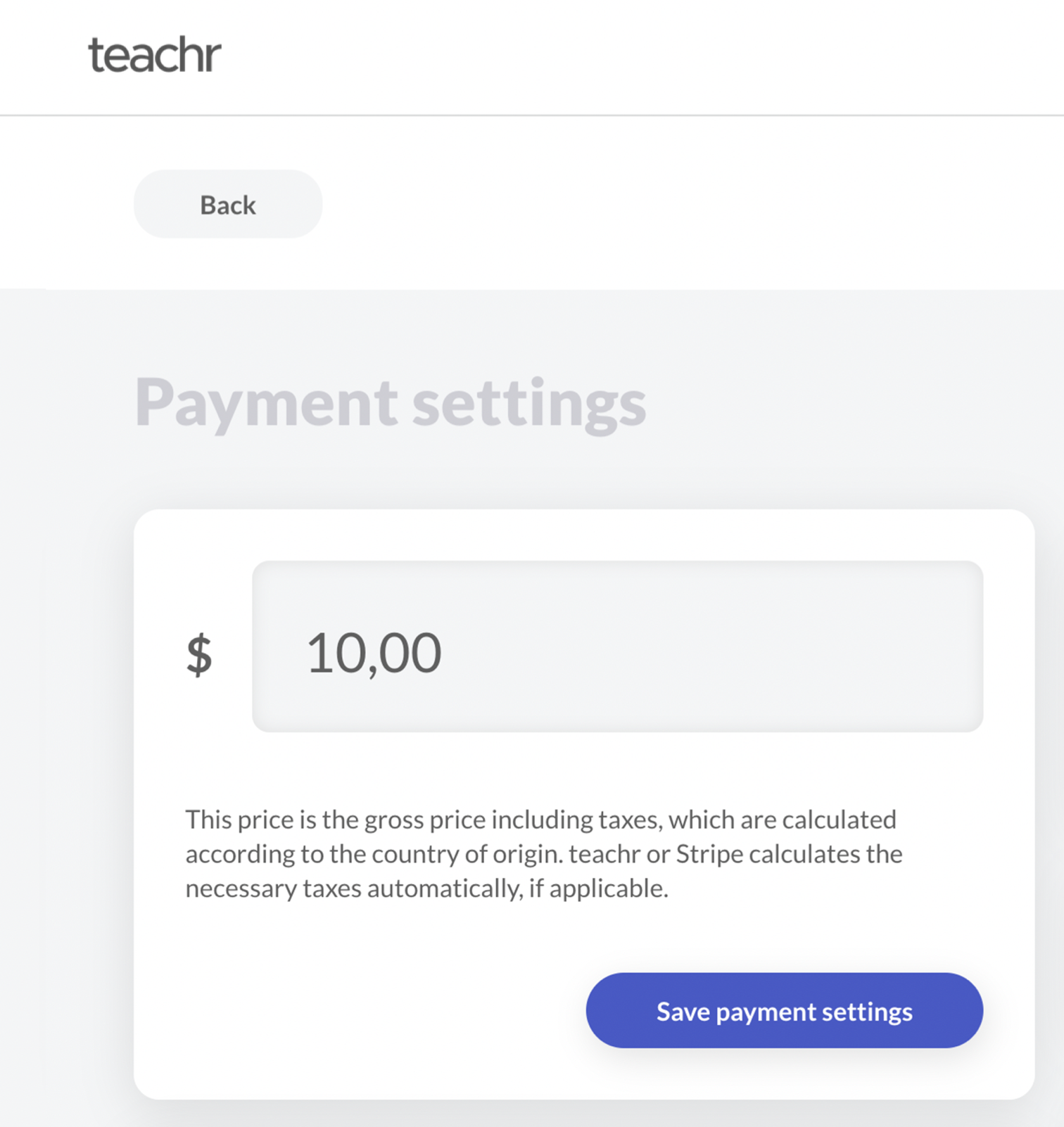 ---
You now can continue with Make a test payment.