Manage your Virtual Campus
---
You can manage your campus by going to Dashboard ➝ My Campus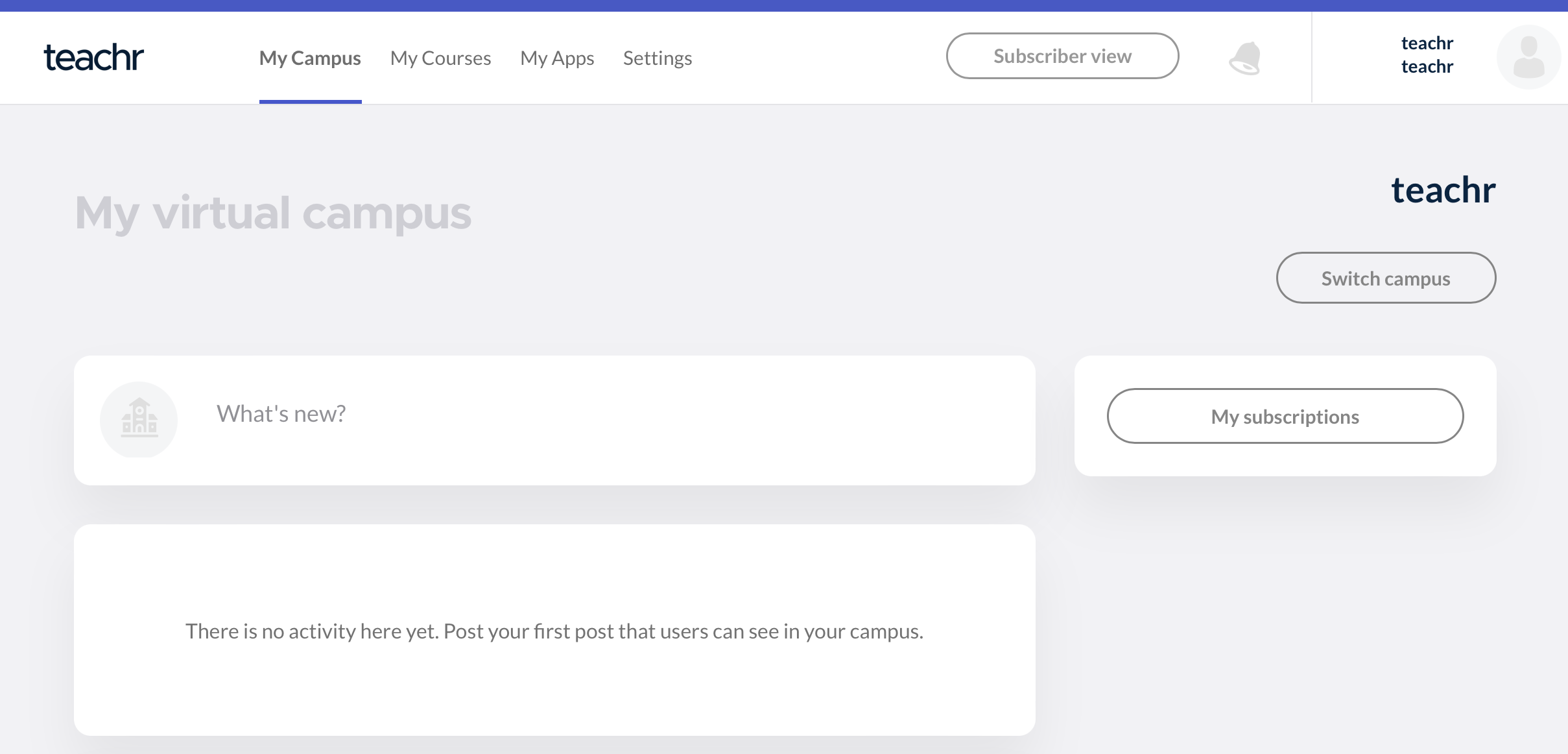 In this settings dashboard you will find some settings about your campus. For example, you can customize the public page of your campus or set up your privacy policy. You can also find here the page for managing students, staff, teachers and users.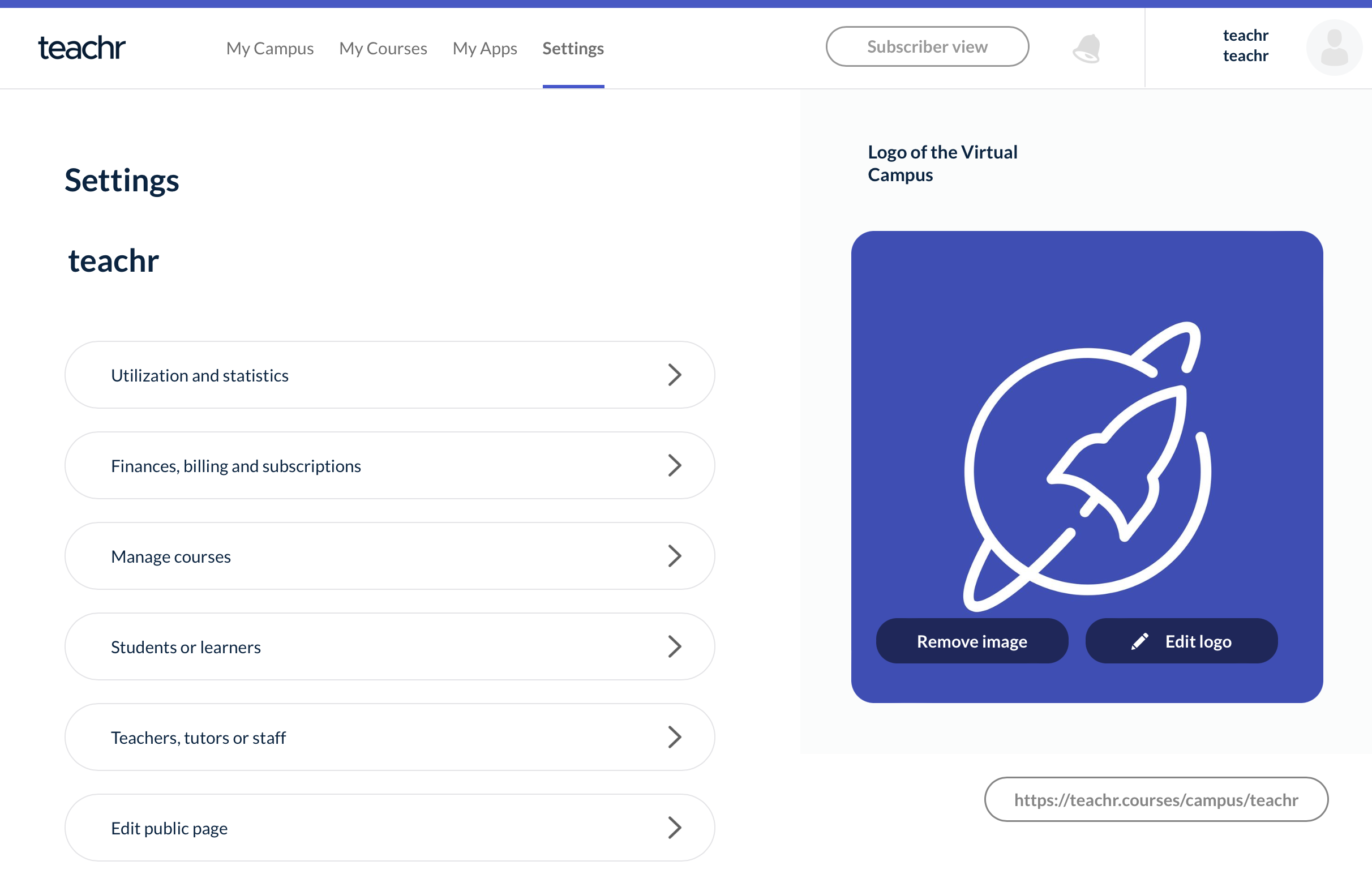 Things to do after creating a campus
Set up your privacy policy.
Set up your public campus page.
Upgrade your package from teachr earth to teachr moon as soon as possible to avoid limitations.
Enable applications (user management or certificates) if needed.
Things you can do from time to time
Review your utilization and statistics.
Regularly check the number of students and learners you have.
Upgrade early to the next subscription package.
Check that your business and privacy information is up to date.
TIP
By default teacher, staff and user management is deactivated. If you are planning to use teachr for your students of your school, college or university go to Dashboard ➝ My Apps ➝ Activate the App "User management" so you can collaborate with your colleagues to create courses.