Show your course in public
---
You can show your course to a public audience if you want to sell it, for example. teachr offers you a beautifully designed landing page to promote your course.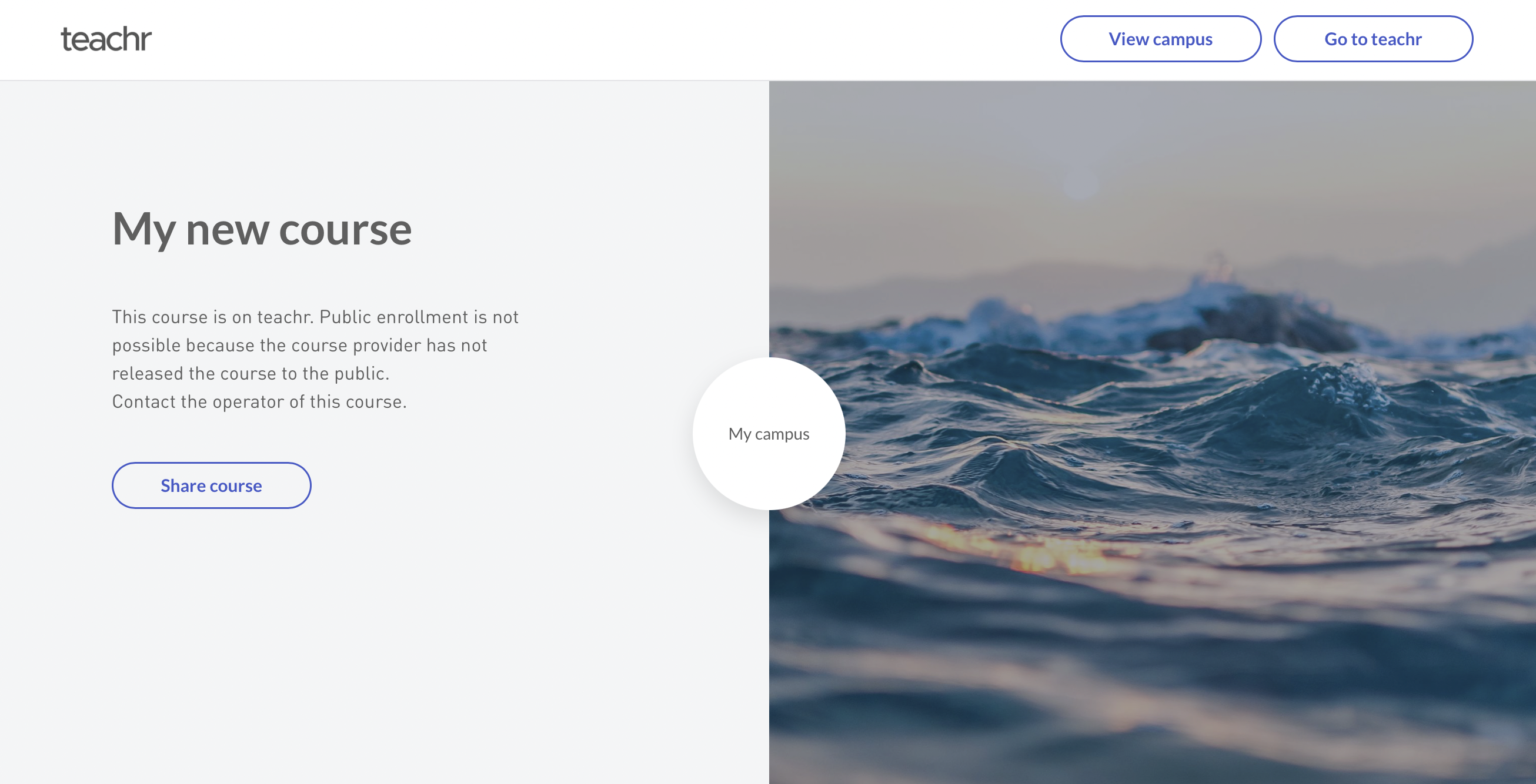 There, elements that you add to the course are automatically displayed in the course's list of features.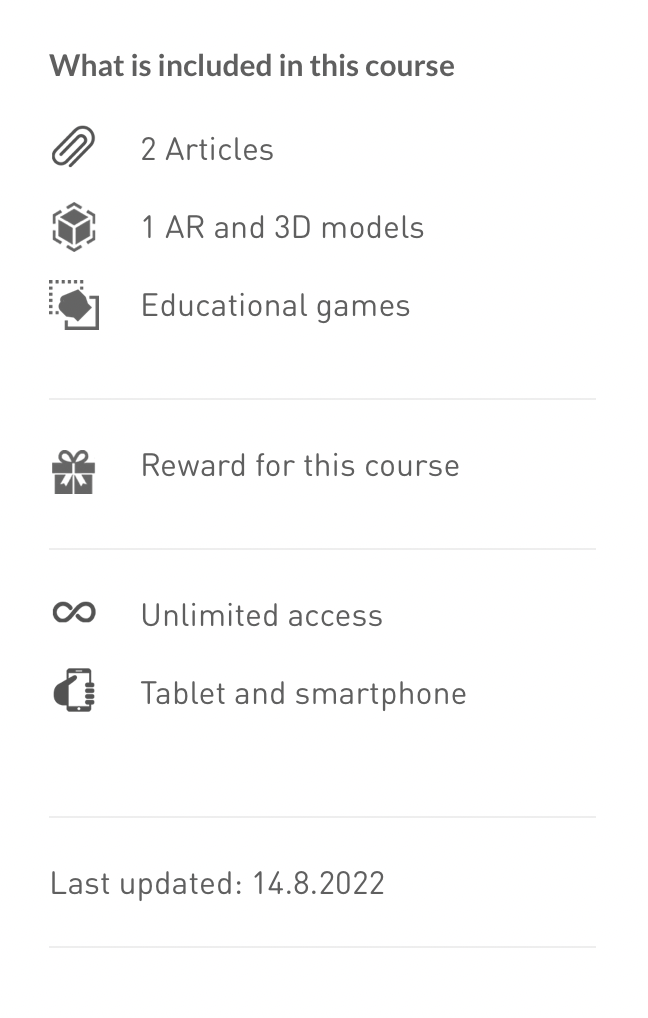 By filling the public page (you can find it on the button "Edit public page" in your course settings), you can:
Add descriptions to describe the content of your course and what students will learn in this course.
Add thumbnails, preview images, videos, and video trailers of your course here.
Give credit to you or your collaborators by naming them as tutors.
Add social media channels to link to your fan pages or websites.
Promote similar courses by select other courses of your virtual campus in the setting "Similar Courses."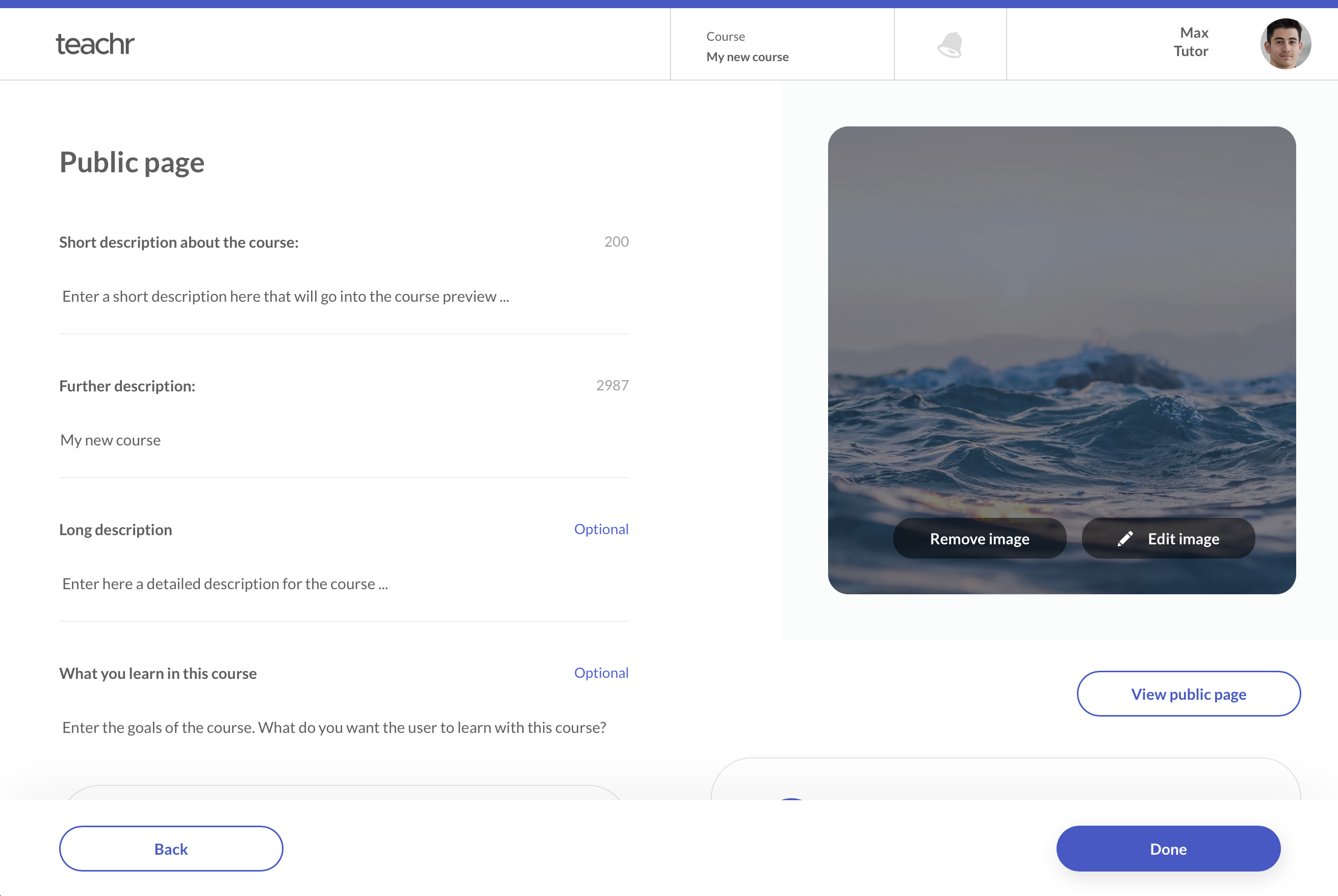 DANGER
Be sure that you do not activate the "Hide from public" setting by mistake before or after you set the public page. Otherwise this page will be hidden from public.

Social Media Accounts
Add social media accounts that you want to promote to this course or your author profile. These will be displayed on the public page.
Video Trailer, Video Previews
Select a video from the course that you want to preview. Unpublished videos can also be displayed as intros. So you actually can upload a video of a course preview or simply select some videos from your course
3D / Augmented Reality Previews
You can also select some uploaded AR/3D objects from your course to your public page. One of them will be visible without annotations.
Cross Selling and similiar Courses
Select a course you want to promote on the public page. This could be a paid similar course or a course with related content. Note that the advertised course must have the setting that it is publicly visible and active, otherwise it will not be displayed as a "You might also like this" course at the end of the public page.