Warehouse of your Virtual campus
---
Your campus can have a virtual warehouse. This is useful for rewarding your learners. In teachr you can set products and rewards as physical products without investing money in a warehouse, buying products advantageously or providing for complicated logistic processes.
In this case, teachr is fully automated and does all of that for you.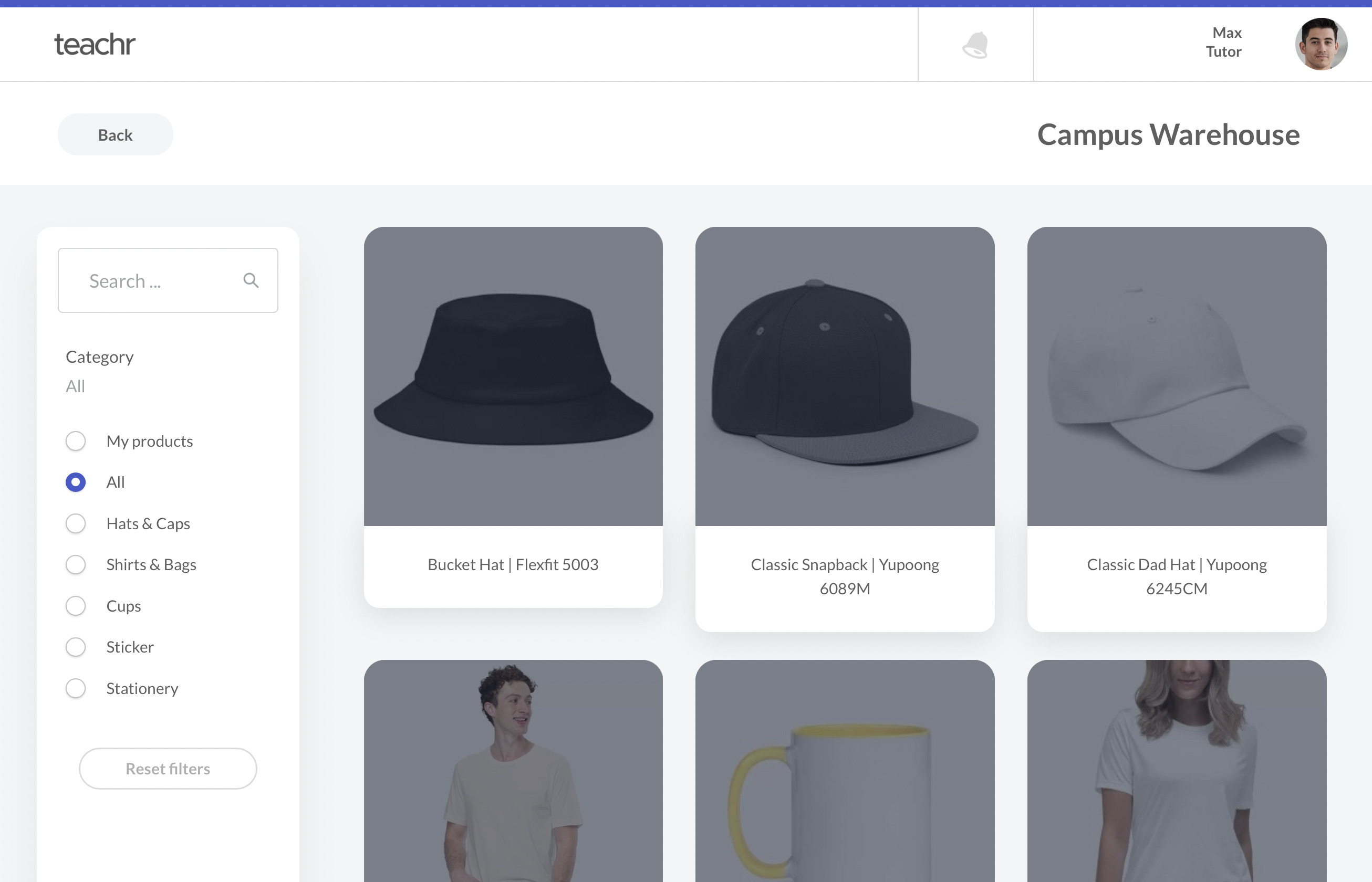 Available products in the virtual warehouse are virtual and are produced when a learner completes a course or a specific section and orders a product from your warehouse.
You can store the products in your warehouse for free. And learners can order the products worldwide and get them delivered for free directly to their homes.
Best of all, you can design your own products. Create your design and put rewards as physical products like t-shirts, mugs and accessories to your course.
---
You find your virtual campus warehouse in your Course Settings ➝ Product and rewards ➝ Warehouse