Customize Tax rates
---
These settings allow you to set individual tax rates. So if you want, you have control over the tax settings yourself.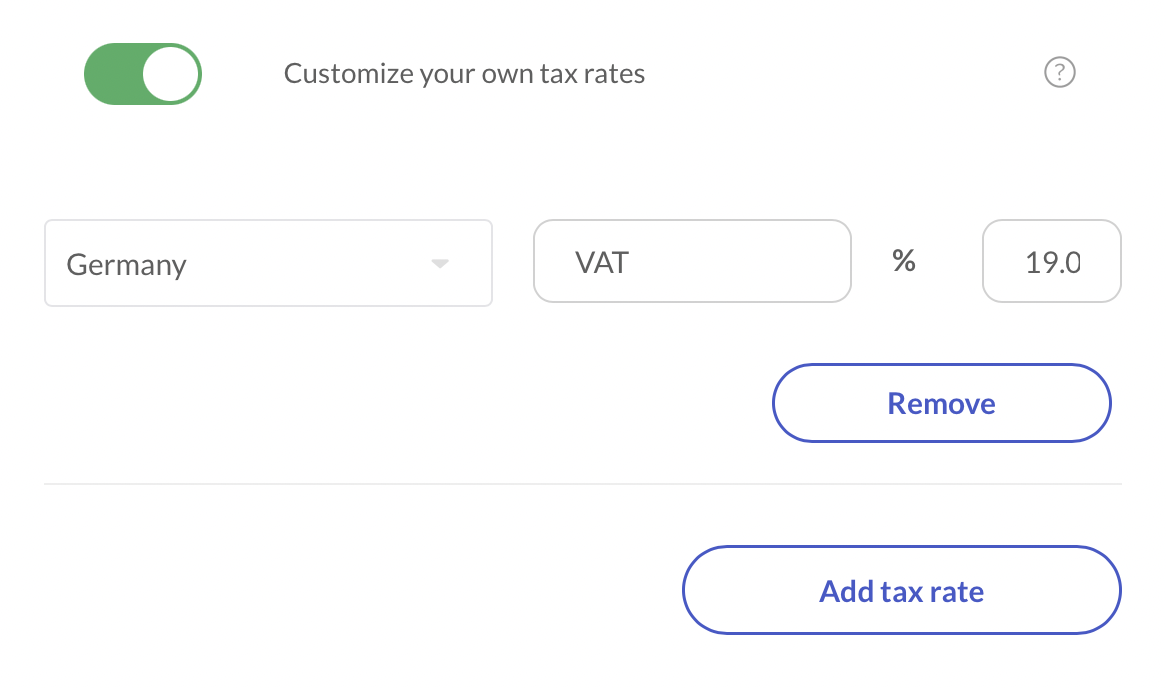 Stripe automatically collects taxes on the subscriber's country of origin, which you then have to pay to the tax authorities in that country.
WARNING
Online courses on teachr are not a marketplace and a purchase contract with an implied declaration of intent, which is concluded via teachr through a payment transaction and the Stripe order form, is a contract exclusively between you and the buyer. teachr only initiates the payment transaction, which is forwarded by the buyer to the seller via Stripe.
The prices stated on our portal include taxes, such as VAT, and other price components, which you can take care of yourself for tax deductibility.
---
Stripe has a good amount of documentation on tax obligations for sales around the world.
Take a look at Stripe Tax