Create coupons, vouchers and discounts
---
You can easily create coupons and give them away to your audience. You find this function in the course payment settings at the bottom of the page.

Create a course coupon or voucher by clicking on the plus icon. Then you can limit the vouchers by maximum redeemability or specify when the code should expire. You can set either a fixed amount or a percentage discount.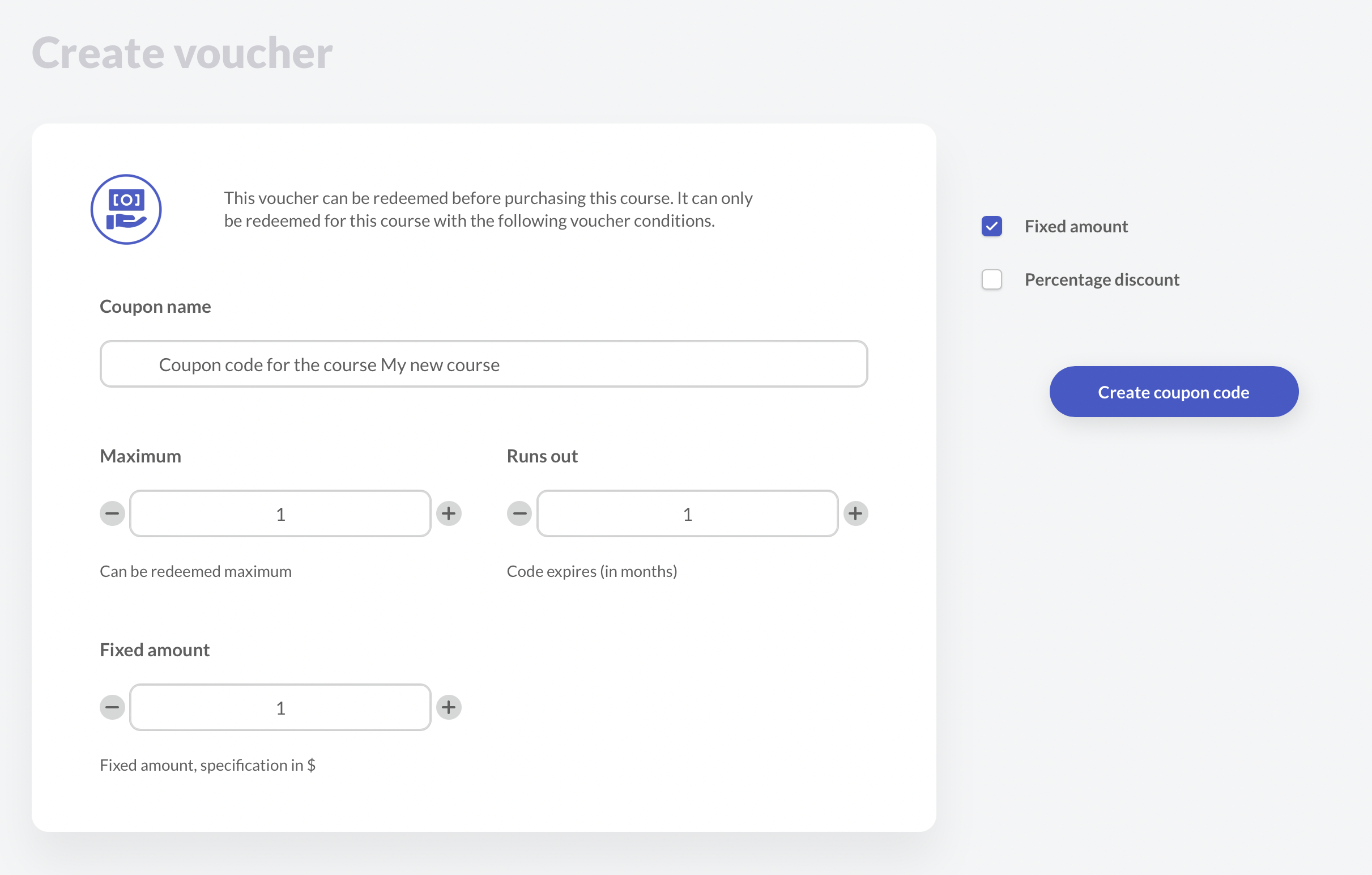 Test a coupon
You should test your coupon. It will only be used up if redeemed during the checkout process.
All you have to do is click on the Test coupon code button and then enter your created code.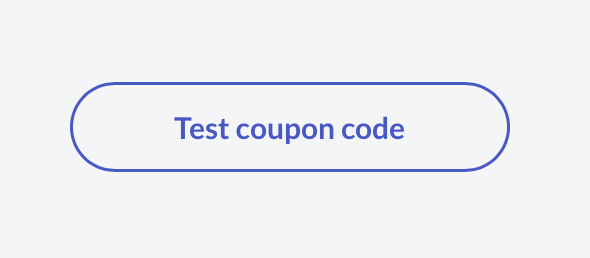 You will then redirect to test the payment. You don't need to actually make an actual payment for that. When the payment page is successfully displayed and the voucher is visible, the amount of the course will be reduced. The coupon is working. Great!

WARNING
Please always test coupons and discounts before you give it away.